Went to check out a DC-4 that my brother knew about. Really wasn't interested in buying another one. What did intrest me about this one was it was a DC-4 with eagle hitch. I already have one with stuck motor and needing lots of TLC. This one was parked in a shed over 10 years ago because the pto was slipping. Was a bit disipointed in it when I first seen it.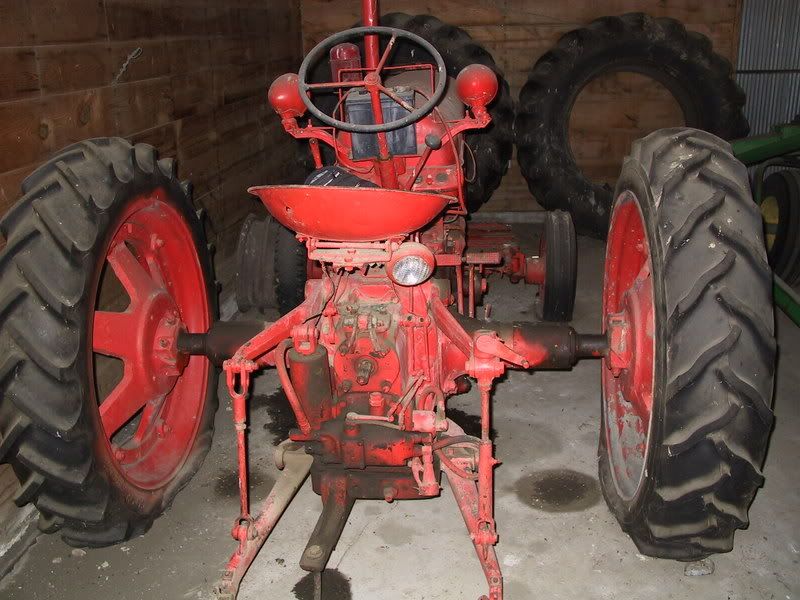 All four tires were flat, rears had cracks in them, fronts looked fair.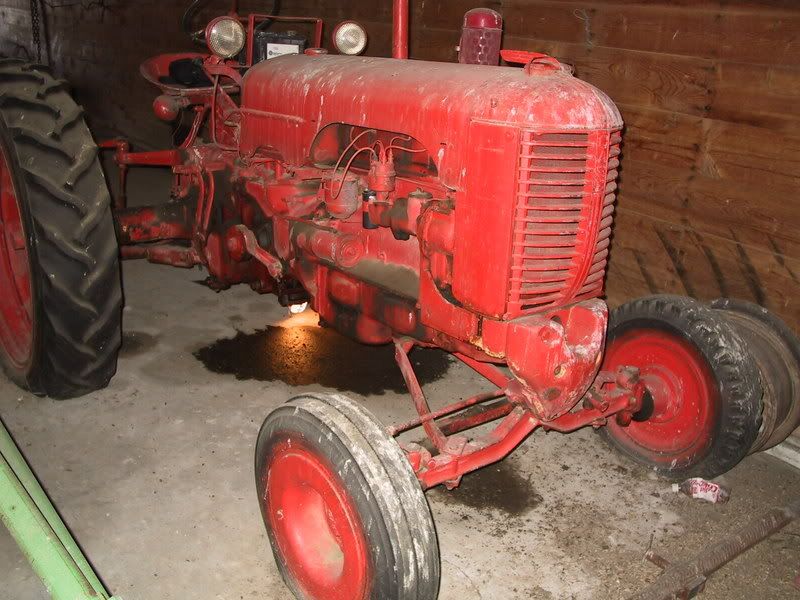 Turned out the engine still turned over, gas tank was clean, no old gas, radiator smelled like it still had anti-freeze in it. No fenders, piece missing off eagle hitch, but good sheet metal as you can see. He asked me to make an offer so I made a low offer, he wanted more. His asking price was still low so I accepted his price.
Went to get the tractor today, he had a service truck so we could air the tires. I was surprised how well the tire blew up. Got the tractor out side for the first tme in over 10 years. I brought a battery and some gas hoping it would start. I turned the engine over with the starter slowly to make sure no stuck valves. We tried but couldn't get it to fire so we pulled it on to the trailer. Found out it has good brakes.
Well it followed me all the way home. Even in the wind :P .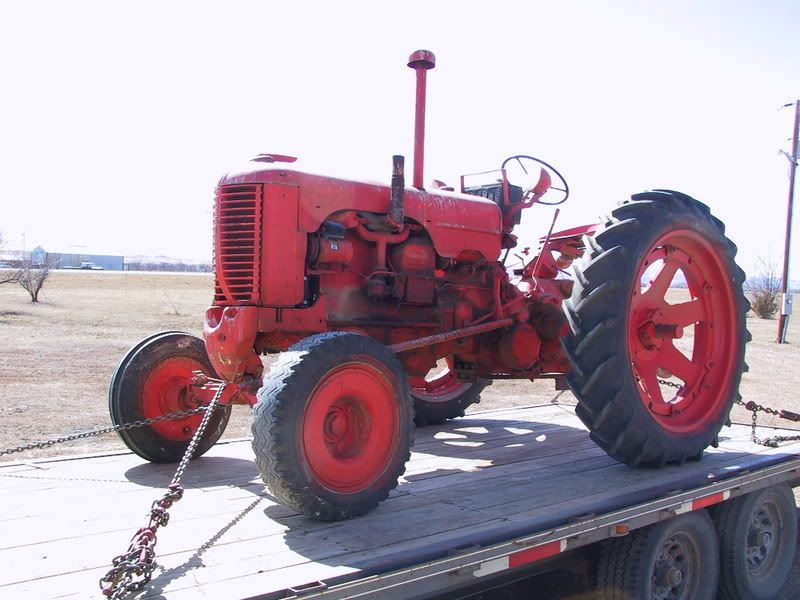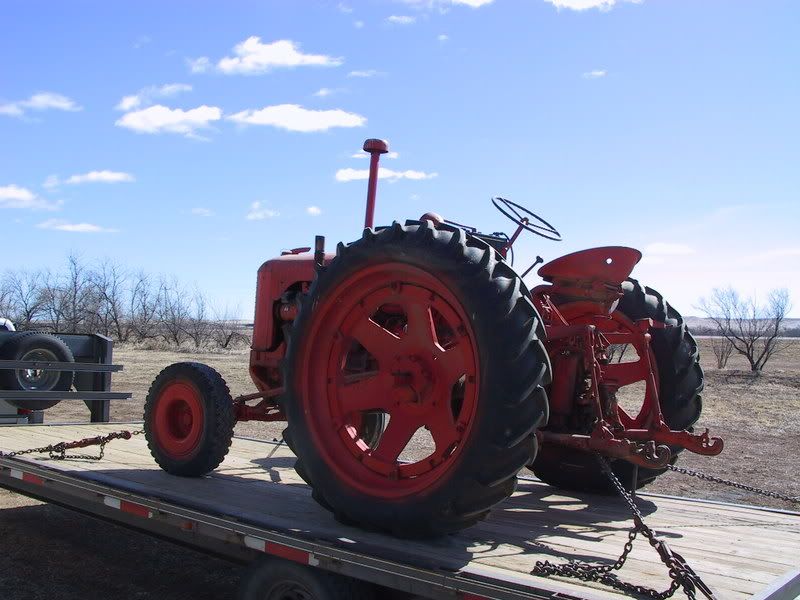 Once home I pulled the dist. cap off, no leaf bugs. Took some emery cloth and sanded the points. Put it back together, checked the oil for water and anti-freeze, no condensation or anti-freeze in the oil. Added 2 qts of oil, put battery back in, turned switch on and hit the starter button and it started right up. Shut it back off and undid the chains.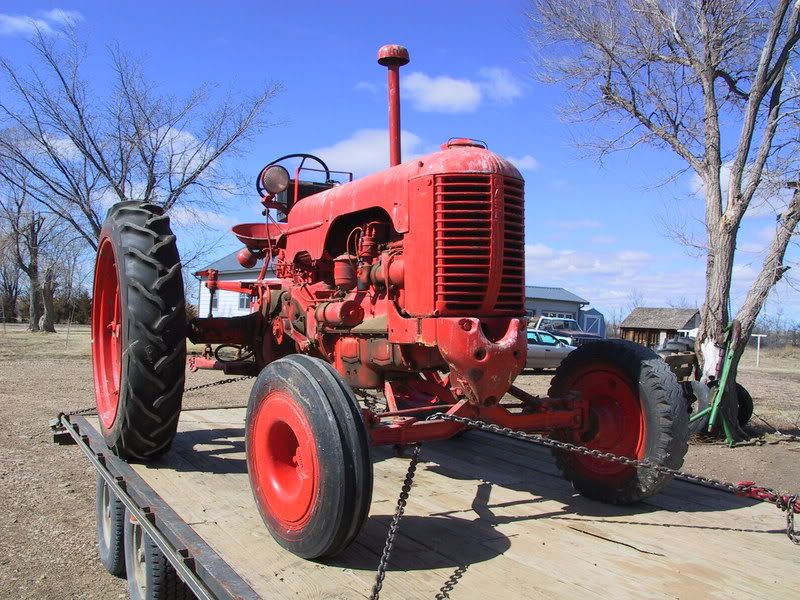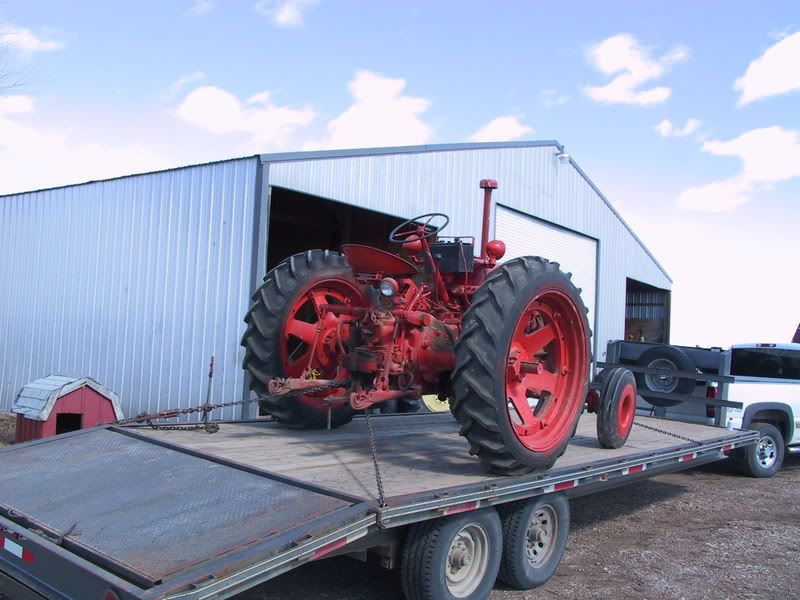 Once unchained and ramps out I fired it up and backed it off the trailer. Added a couple gls. coolant and took it for a small spin. Seems to have about 30 psi oil pressure idle or high rpm. Might need new heat gauge but showed no signs of gettig hot. Had good power when riding the brakes, eagle hitch slow so I'll have to pull it in checkit over before using it. Out of shed space so it will set out for first time in over 10 years. Battery was dated 94. Enjoy the pctures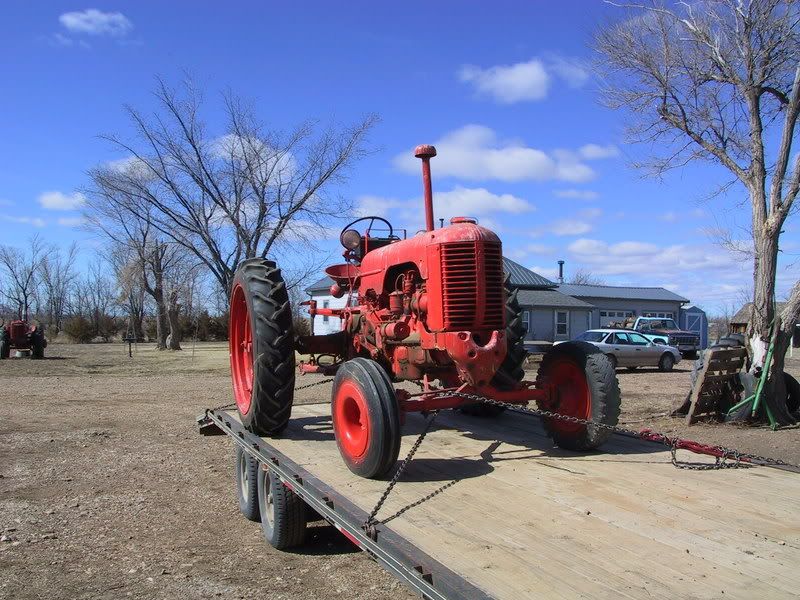 caseman-d