John Deere Tractors Discussion Board
What I Saw Today, Corning Ark.
---
[ Expand ] [ View Replies ] [ Add a Reply ] [ Return to Forum ]
---
Posted by Walt in Jaxn Tn. on October 22, 2011 at 20:22:16 from (24.176.106.3):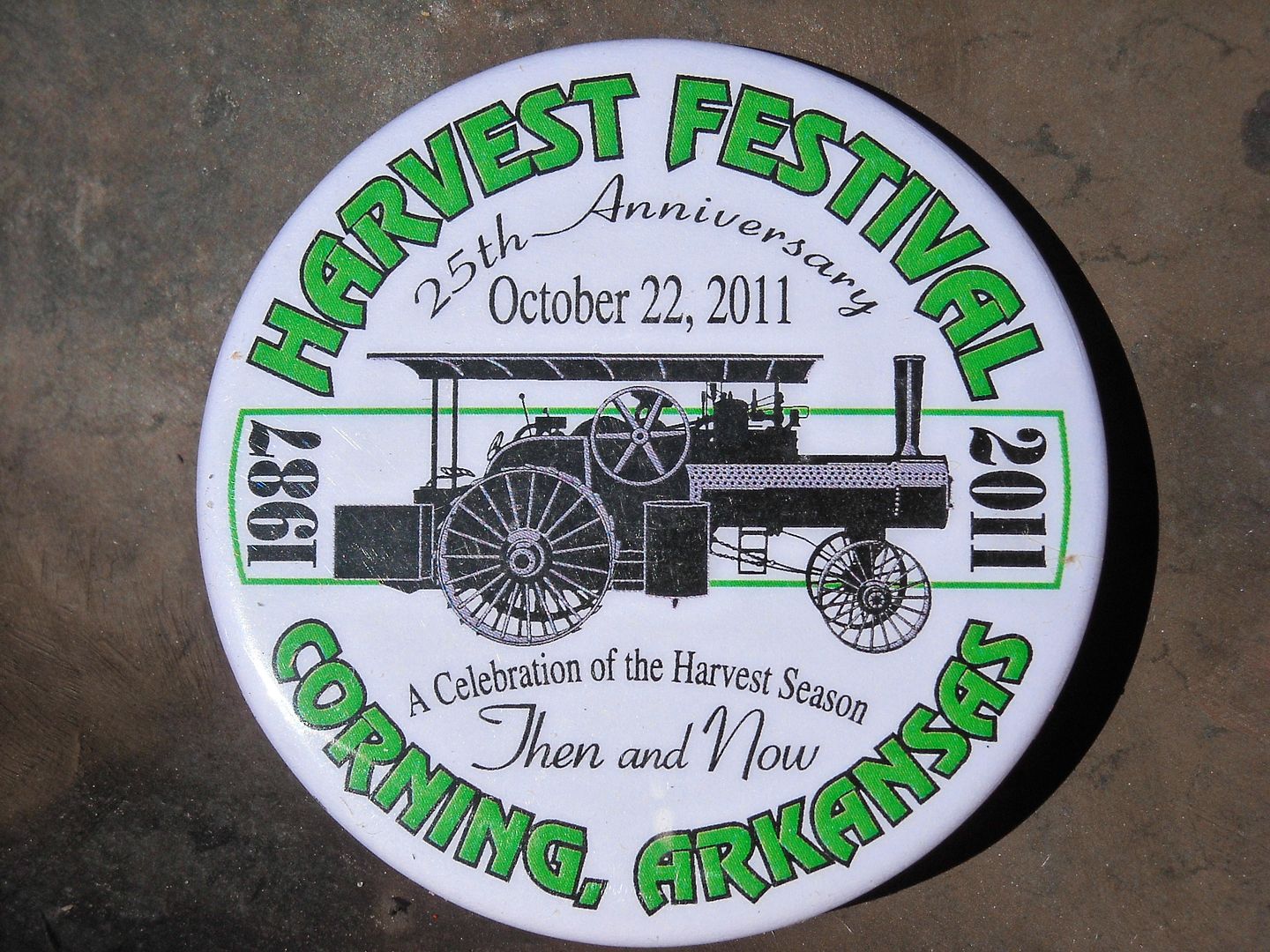 Well, this was an exceptional show, even for Corning which always has a good show. The weather was perfect, unlike earlier years when recent rains would make the show field soggy. Tractor Dan and I left West Tennessee early and got there just in time to get a good parking place.
Dan came by around 5:30 and we left for Arkansas stopping in Kennett Mo for breakfast, then on to Corning Ark by way of Rector Ark and over the Crawley Ridge. The leaves were just turning and farmers were out in the fields bringing in the cotton, rice and soy beans. I took around 170 images and videos and selected some 140 for here. If you see someone you know, please let them know that their photo is on the internet. The Ahrent family provided a lot of the equipment (in it's working clothes and working)If you see a photo that you are interested in, email me and I will forward the full size image along with any extra images that I did not post here.
There were over 200 antique/classic cars at the car show. I always see sometinig new and different at this car show (like and Auburn Boat tail one year).
The folks there were very friendly and the flea market was no exception. There was live intertainment at the stage all day from a square dancing group early to rock bands and country bands probably up into the night after we left.
When floks find Corning, they come back.


---
---
Fast Shipping! Most of our stocked parts ship within 24 hours (M-Th). Expedited shipping available, just call! Most prices for parts and manuals are below our competitors. Compare our super low shipping rates! We have the parts you need to repair your tractor. We are a company you can trust and have generous return policies. Shop Online Today or call our friendly sales staff toll free (800) 853-2651. [ About Us ]
Home | Forums
Copyright © 1997-2016 Yesterday's Tractor Co.


All Rights Reserved. Reproduction of any part of this website, including design and content, without written permission is strictly prohibited. Trade Marks and Trade Names contained and used in this Website are those of others, and are used in this Website in a descriptive sense to refer to the products of others. Use of this Web site constitutes acceptance of our User Agreement and Privacy Policy

TRADEMARK DISCLAIMER: Tradenames and Trademarks referred to within Yesterday's Tractor Co. products and within the Yesterday's Tractor Co. websites are the property of their respective trademark holders. None of these trademark holders are affiliated with Yesterday's Tractor Co., our products, or our website nor are we sponsored by them. John Deere and its logos are the registered trademarks of the John Deere Corporation. Agco, Agco Allis, White, Massey Ferguson and their logos are the registered trademarks of AGCO Corporation. Case, Case-IH, Farmall, International Harvester, New Holland and their logos are registered trademarks of CNH Global N.V.

Yesterday's Tractors - Antique Tractor Headquarters