Ford Tractors Discussion Board
1961 Ford Light Industrial 40303
---
[ Expand ] [ View Replies ] [ Add a Reply ] [ Return to Forum ]
---
Posted by Jim.UT on September 17, 2012 at 18:21:34 from (67.41.190.89):
Imagine my surprise when I spotted this Ford tractor parked permanently on display outside the Lucky13 Bar and Grill in downtown Salt Lake City.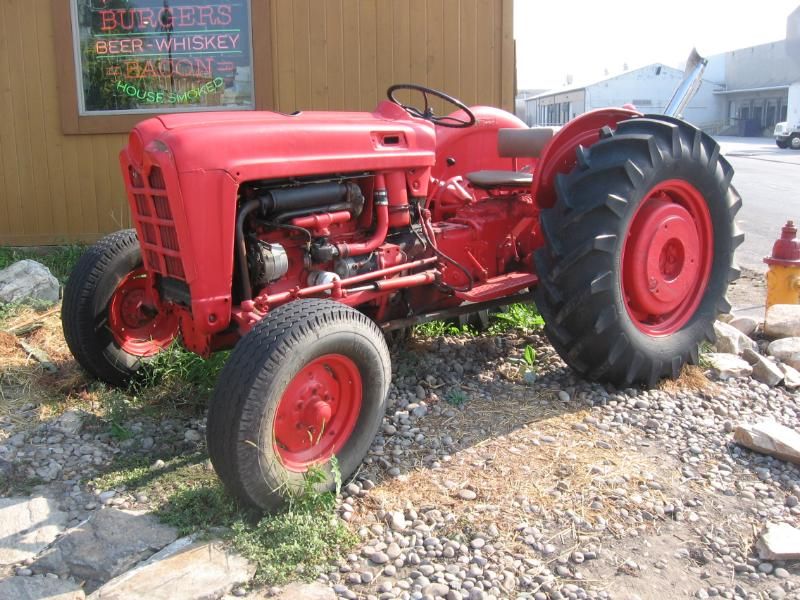 At first I thought it was just an 801 painted red, but once I got the car stopped and walked back for a better look, I started to notice things like the front axle, HD radius rods and of course the model number.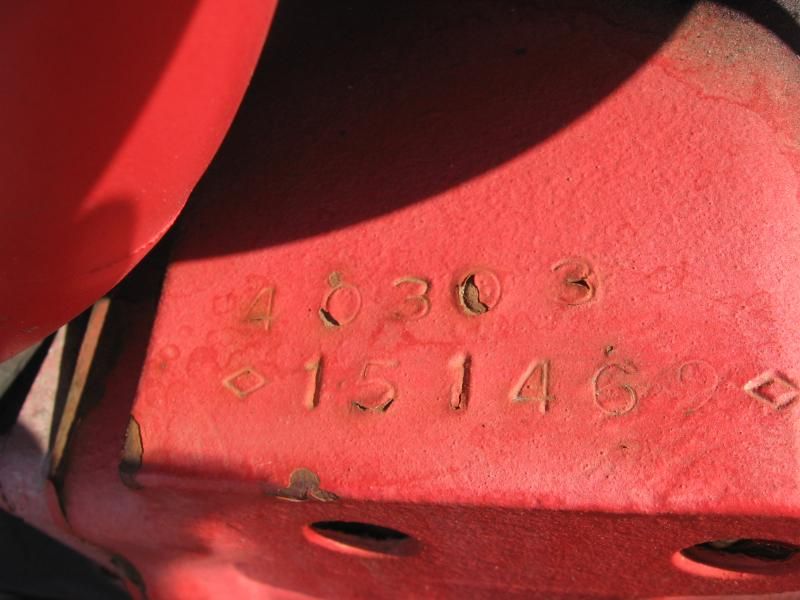 I was told the owner of the establishment inherited the tractor from his grandfather. It was brought directly from the estate settlement to the corner bar and parked there. The only thing that has been done to it since then is the addition of the flame-thrower exhaust.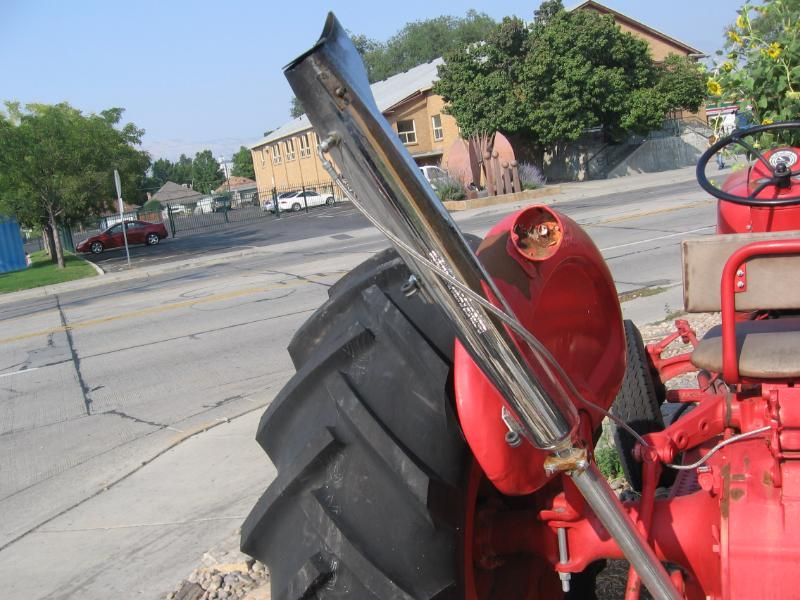 I was told it still runs and I guess they fire it up for the visual effect at night if the "mood" is right!

The most interesting thing I found was the rear wheel center sections. They are wheel weights. Not just weights bolted on, but the center disks themselves act as wheel weights.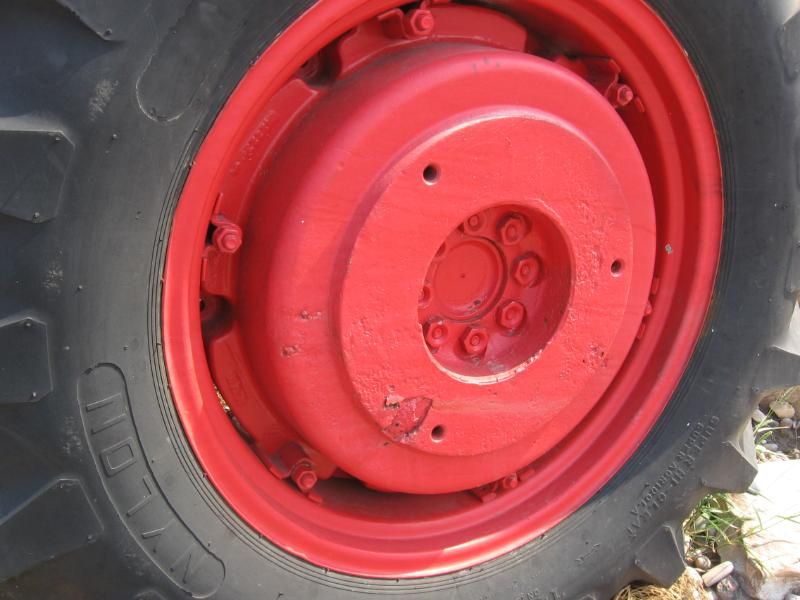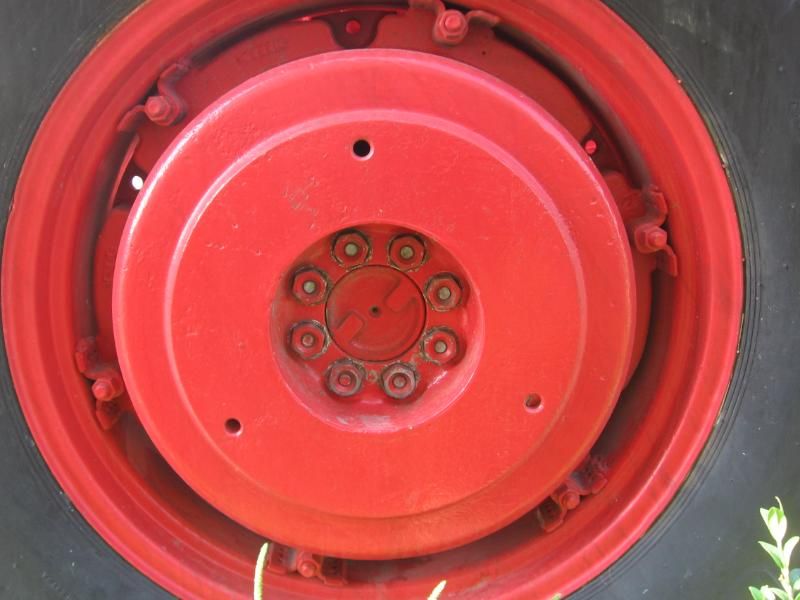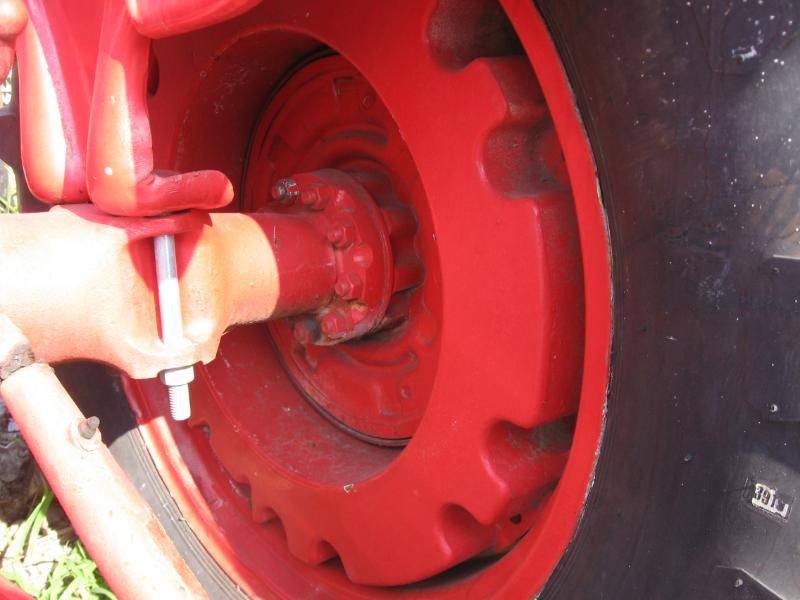 I've never seen these before. I have a light industrial owners manual and cast iron rear wheels are mentioned as an option. I don't know if that's what these are or if these are some sort of aftermarket addition. The rims appear to be standard 6 loop rims. In looking at the photos I now seem to notice some numbers on the outer edges of the center disks/wheel weights. I may go back and see if I can read what those numbers say.

The link below shows all the pics I took. Most of them are pretty boring....just date codes and other details that I noticed were different from a standard ag model that I'm more familiar with.




---
---
Fast Shipping! Most of our stocked parts ship within 24 hours (M-Th). Expedited shipping available, just call! Most prices for parts and manuals are below our competitors. Compare our super low shipping rates! We have the parts you need to repair your tractor. We are a company you can trust and have generous return policies. Shop Online Today or call our friendly sales staff toll free (800) 853-2651. [ About Us ]
Home | Forums
Copyright © 1997-2018 Yesterday's Tractor Co.


All Rights Reserved. Reproduction of any part of this website, including design and content, without written permission is strictly prohibited. Trade Marks and Trade Names contained and used in this Website are those of others, and are used in this Website in a descriptive sense to refer to the products of others. Use of this Web site constitutes acceptance of our User Agreement and Privacy Policy

TRADEMARK DISCLAIMER: Tradenames and Trademarks referred to within Yesterday's Tractor Co. products and within the Yesterday's Tractor Co. websites are the property of their respective trademark holders. None of these trademark holders are affiliated with Yesterday's Tractor Co., our products, or our website nor are we sponsored by them. John Deere and its logos are the registered trademarks of the John Deere Corporation. Agco, Agco Allis, White, Massey Ferguson and their logos are the registered trademarks of AGCO Corporation. Case, Case-IH, Farmall, International Harvester, New Holland and their logos are registered trademarks of CNH Global N.V.

Yesterday's Tractors - Antique Tractor Headquarters