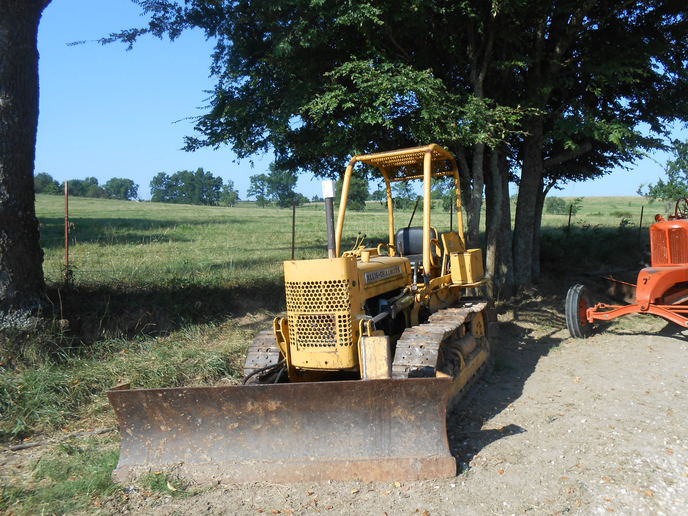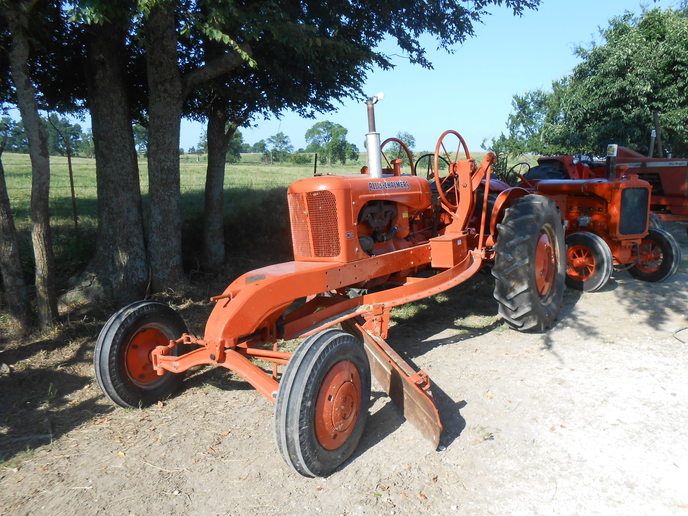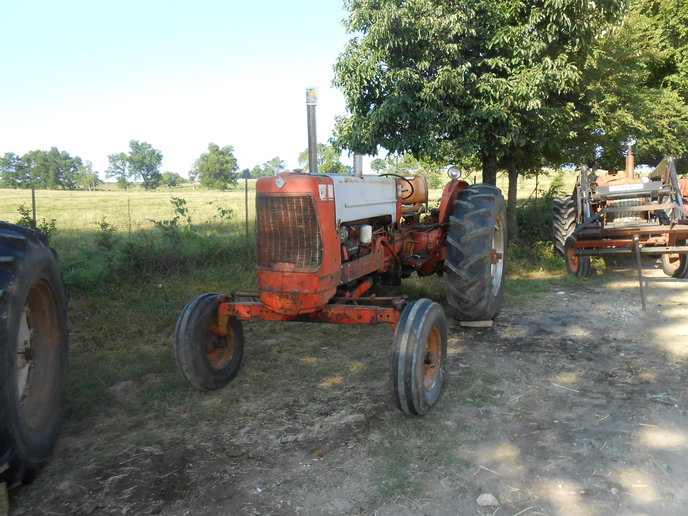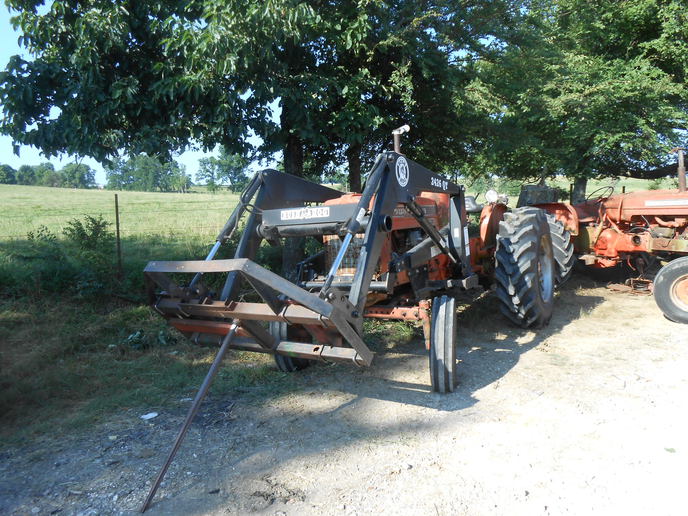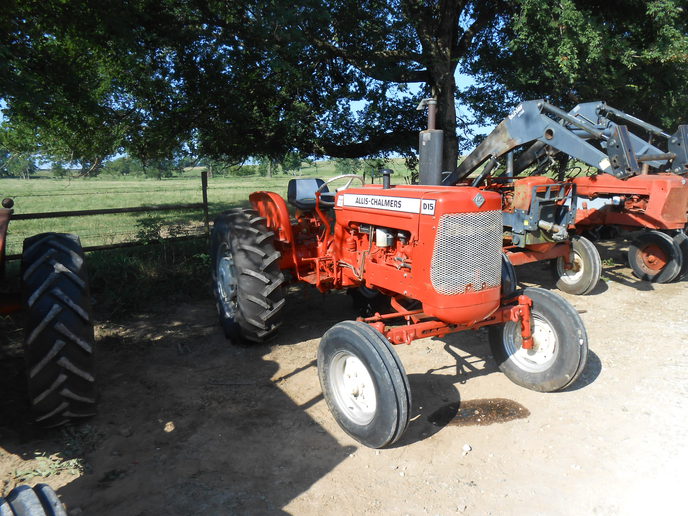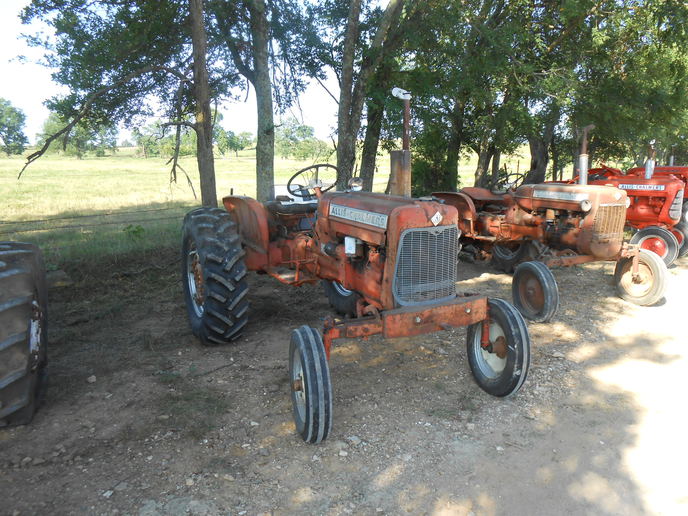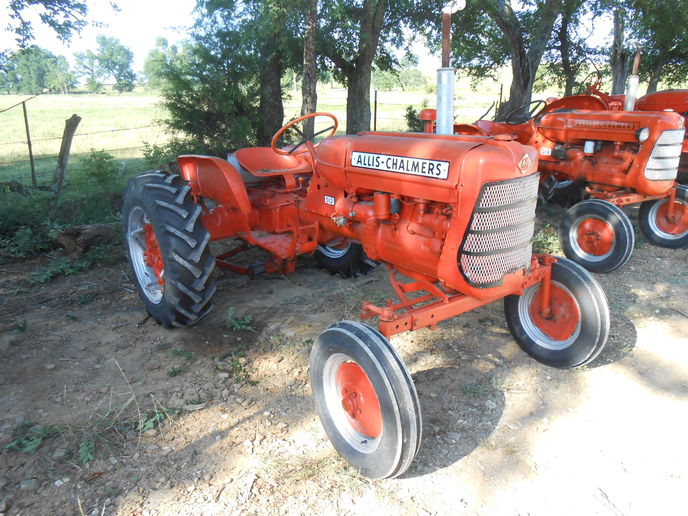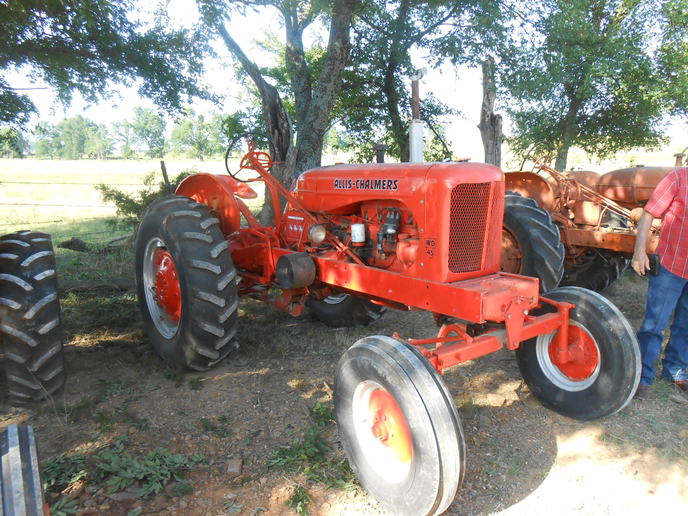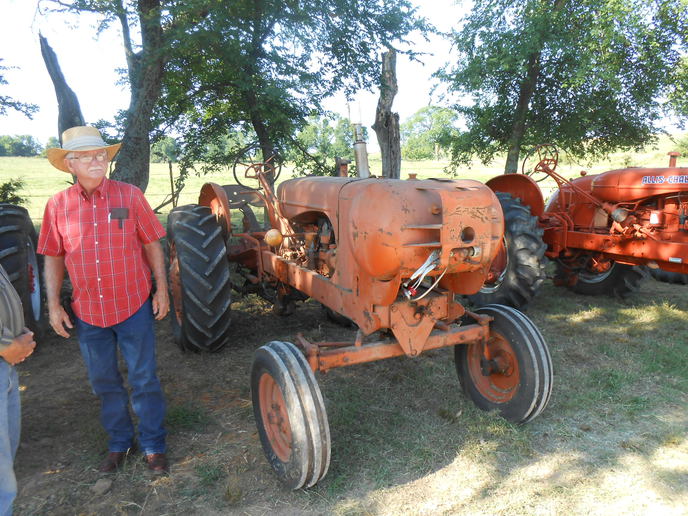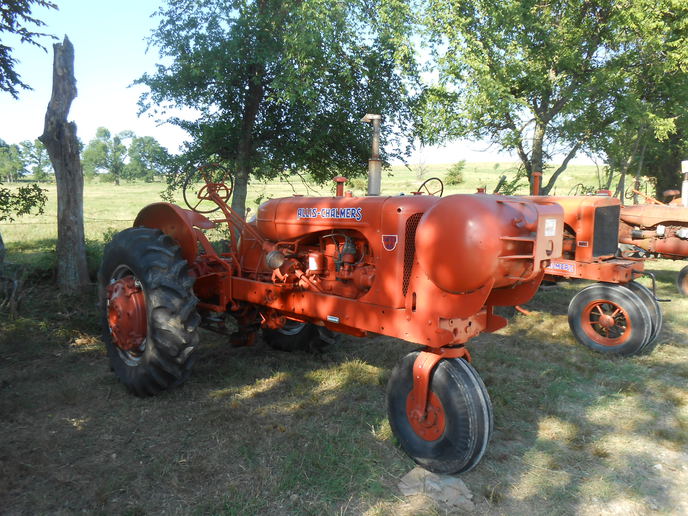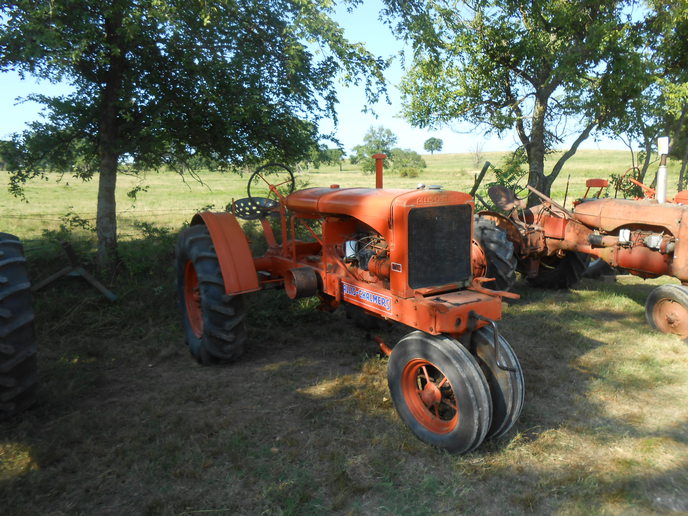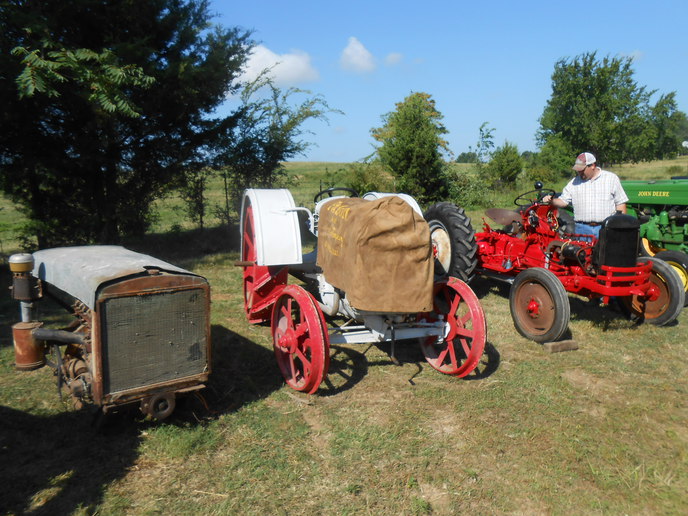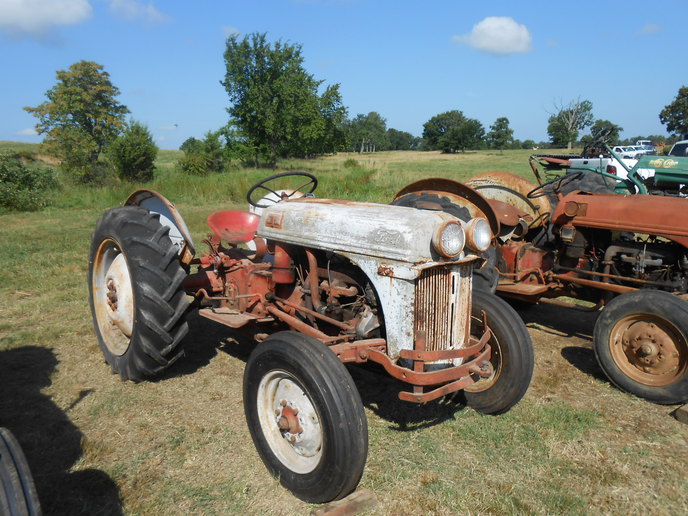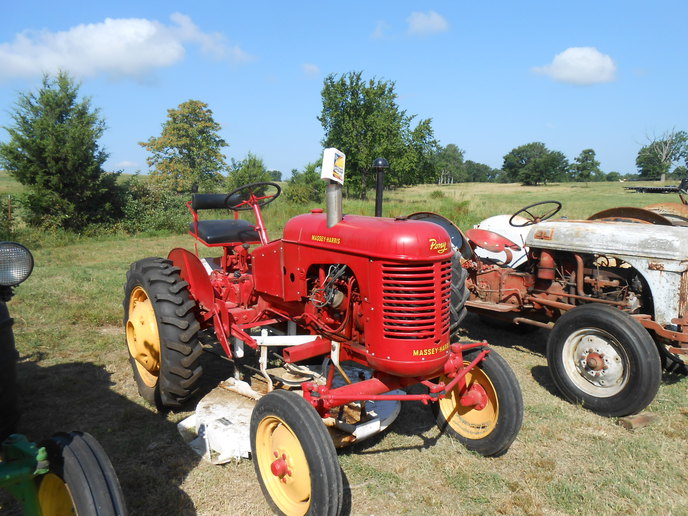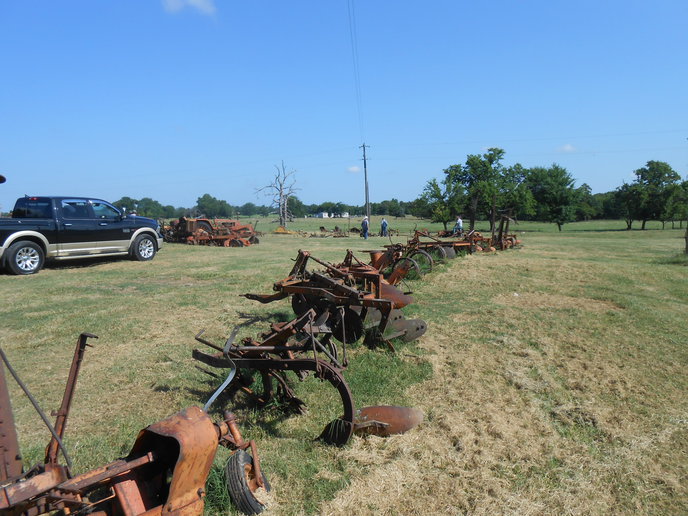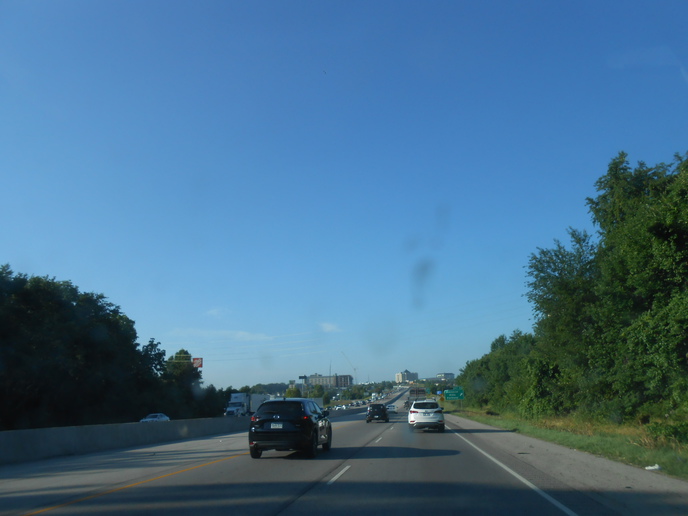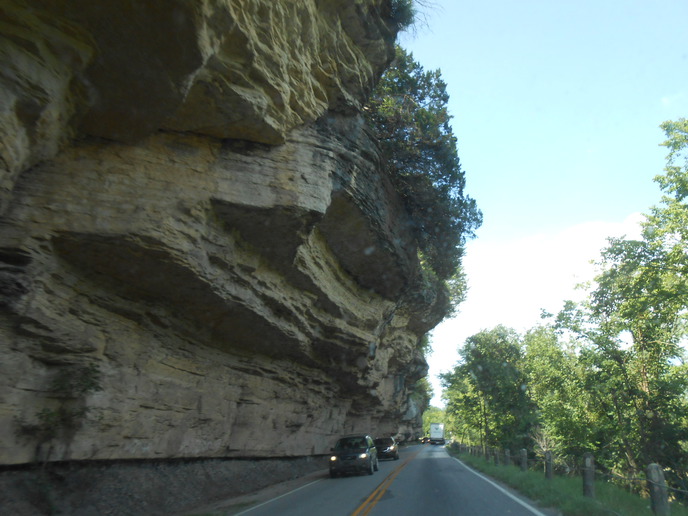 On Tuesday I attended the Willis Winker auction near Lincoln,Arkansas..He used to be the AC dealer there..There was a decent crowd for the heat and being on a Tuesday..I bought 5 tires at the sale...If the trailer had been there I'm sure that it would have had a load..

1-Series 11 D-21. $25,000
2-H-3 Allis $4,500
3-AC Grader $4,000
4-U Allis. $3,400
5-190 AC Gas $1,900
6-D-19 Diesel $2,700 combine engine with inline pump 110 horses
7-D-17 LP with loader. $1,600. Another D-17 LP $850 and a non running D-17 diesel $1,000
8-Nice D-15 $4,400 Another D-15 with loader. $1,700
9-D-14 $2550 Two D-14's with NF $600 each
10-D-12 $2300. Two other D-12's $1600 and $1200
11-Nice D-12 Was asleep and missed the price on it
12-Nice D-10 $3,000
13-WD-45 $1,800
14-Dual Fuel WD-45 $850
15-Dual Fuel WD-45 $2,000 Had PS
16-B Allis. $900. CA sold for $600 and a C for $750
17-G Allis $3,100 and $1,800
18- WC Allis $1,450
19-Fordson $2,300
20- Ford 8N $800 two others $1450 and $650
21-M John Deere $2,100
22-Pony Massey with mower $2,000
23-Oliver 60 $750
24-190 XT diesel for parts. $100,yes $100
25-There were lots of AC snap coupler implements and most sold cheap -two blades $200 and $175-nice 6 ft disk $200,4 bottom plow $50.
26-On the road down in NW Arkansas...In the past 30 years there has been tremendous growth there and its just about one huge town from Belle Vista to Fayetteville...I-49-71 Hwy is now mostly 3 lane but its still a mess during rush hour which I just missed..They are building non stop in that area..
27-I took Hwy 59 home which is the scenic route..Here I am north of Noel,MO..