"
Is there something wrong in the magneto?
"
You might consider checking the timing on the No. 1 (flywheel side) cylinder.
To prevent the tractor from accidentally starting:
Remove the spark plug cable from the No. 2 spark plug.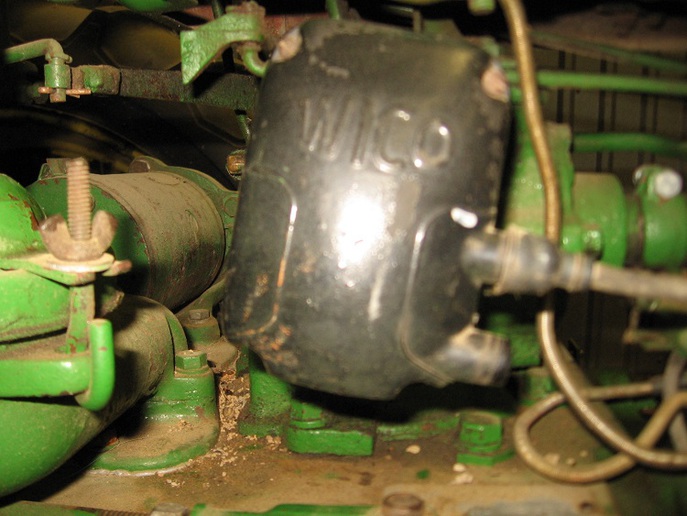 Make sure the gas is turned off.
Lock both brakes.
Transmission should be in neutral and the hand clutch should be disengaged.
This is one method of checking the timing.
Remove the No. 1 spark plug on the flywheel side.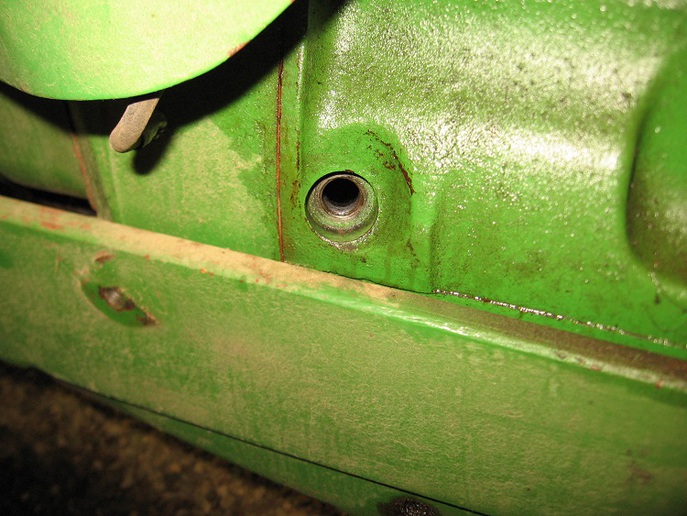 Place your finger over the hole and rotate the flywheel in the running direction (counter-clockwise) until you feel pressure (compression) of air in the cylinder.
Continue rotating the flywheel counter-clockwise slowly until the "L. H. IMPULSE" mark on the flywheel lines up with the reference mark on the gear cover.
Loosen the two cap screws securing the magneto.
Tap the top of the magneto toward the rear of the tractor a little at a time until the impulse trips.
Tighten the cap screws and continue rotating the flywheel counter-clockwise until you see a spark at full pressure (compression) for No. 1 cylinder.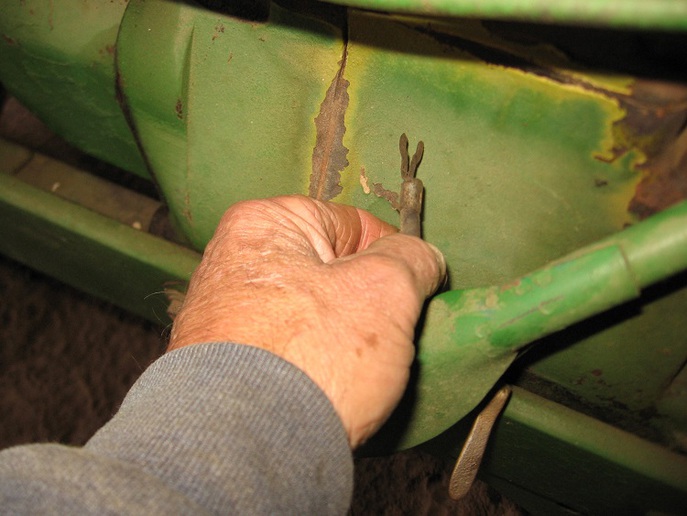 Hope this helps.