"
was wondering how the gear box was lubricated
"
Take a look at the HOUSING FOR PITMAN AND MAIN DRIVE SHAFTS diagram below.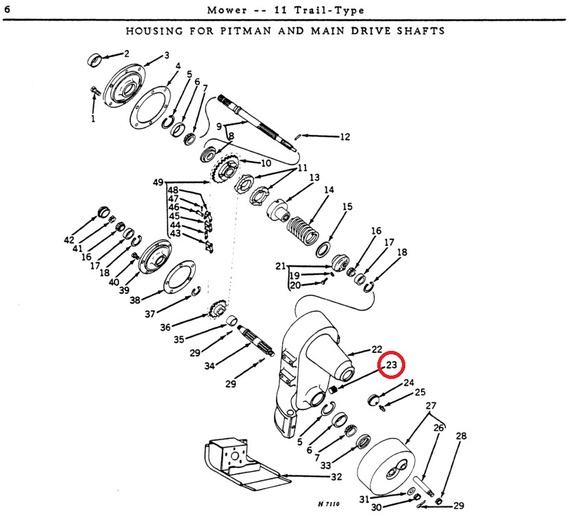 Note the 1" pipe plug (Key 23).
Remove the 1" pipe plug and fill to the bottom of the threads with 80-90 gear oil as suggested below by DeltaRed.
Hope this helps.