More Lanz Bulldog pictures!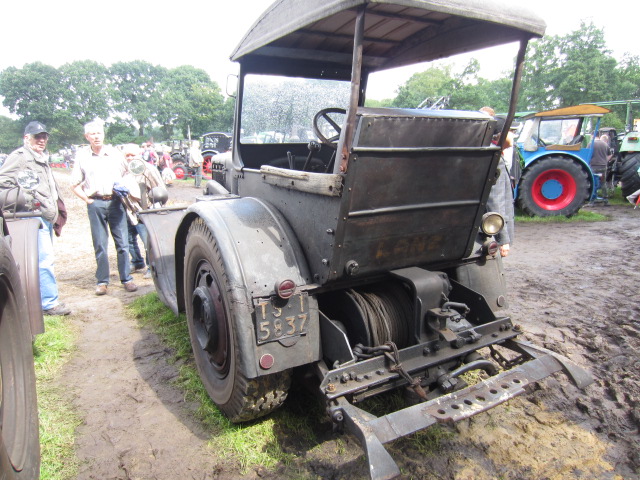 Another shot of that beautiful Lanz Eilbulldog with its heavy winch.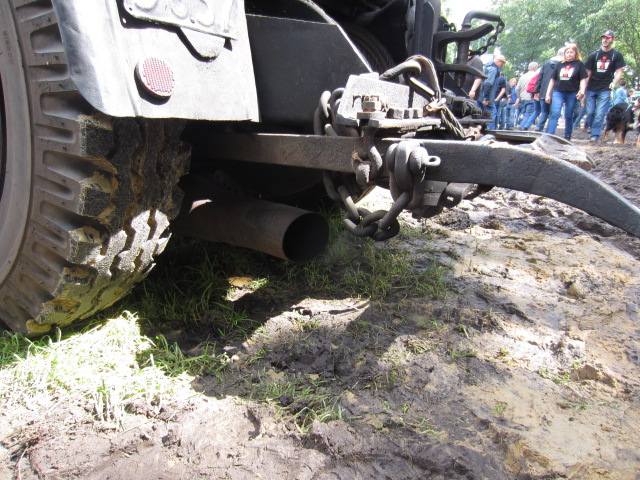 The typical big downswept exhaust pipe. The sound is absolutely gorgeous!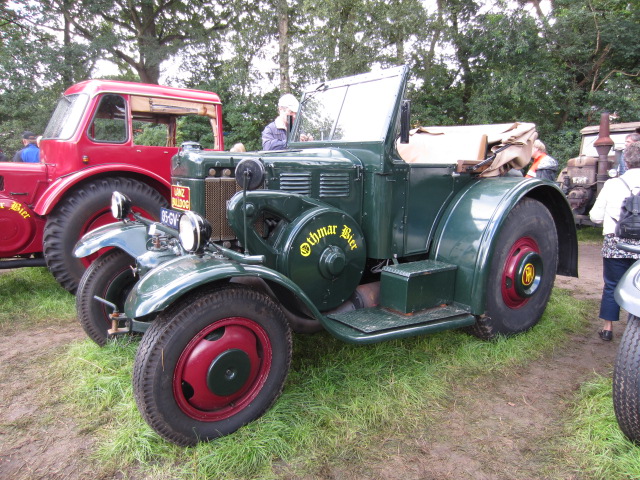 This is the most wanted (and most expensive!) Lanz tractor. It's the Lanz D2531 Eilbulldog made from 1938 to 1953. It has the typical 55 hp single cylinder two stroke hot bulb diesel engine but a special five speed transmission which makes a longer wheel base. This Eilbulldog was not meant for field use, just for road transportation purposes. So it has a high speed top gear, 22 mph. It could be equipped with winch (like above), a fully enclosed cab, electric starter and air brakes.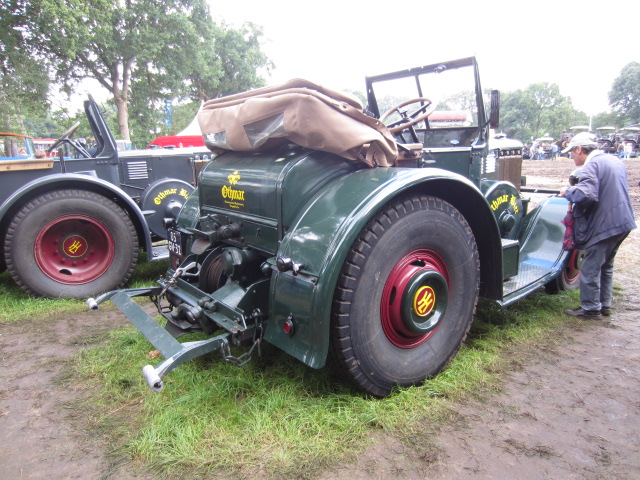 If you will find an original "langen Eilbulldog" (i.e. "long Eilbulldog"), you will have to pay at least 190,000$.
There is a famous Lanz Eilbulldig picture you may know: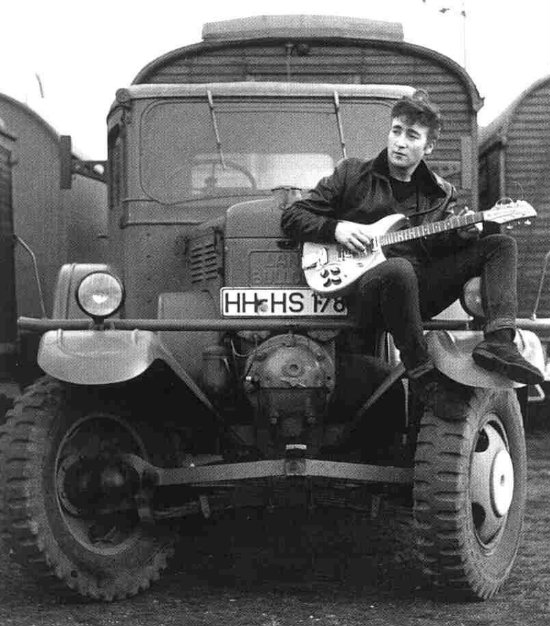 It's the Beatles member John Lennon sitting on a post-war Lanz Eilbulldog D2539 with a rare enclosed cab!
Hendrik