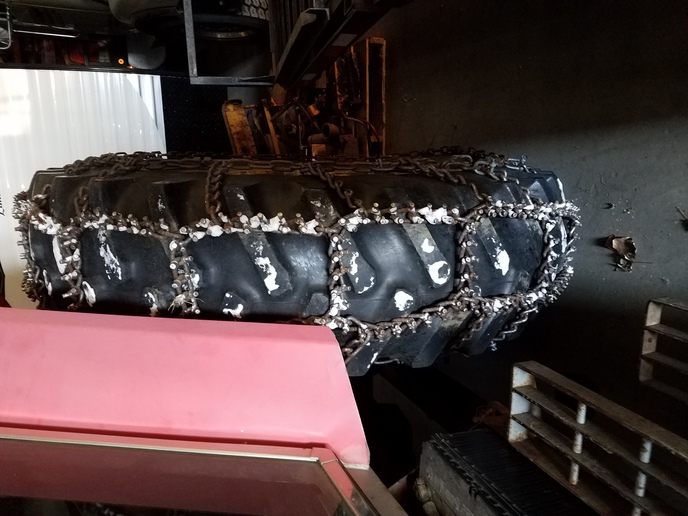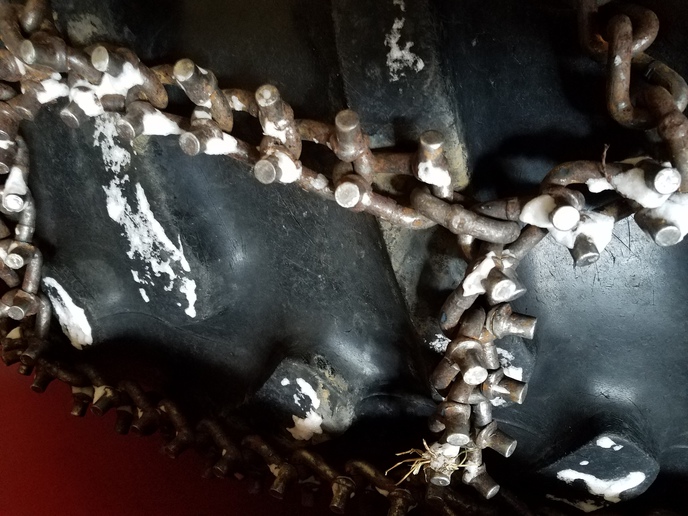 On a 2wd tractor I wouldn't waste my time without them. If I had a 4wd tractor and a lot of snow I would still have chains.
Someone else mentioned having the traction of a dozer with chains. I can tell you on hard froze ground, I can out pull a dozer of the same weight.
These are Trygg brand chains, yes they were expensive, but I will never wear them out. And yes they will chew up concrete. If you spin them on concrete, they will dig a hole.