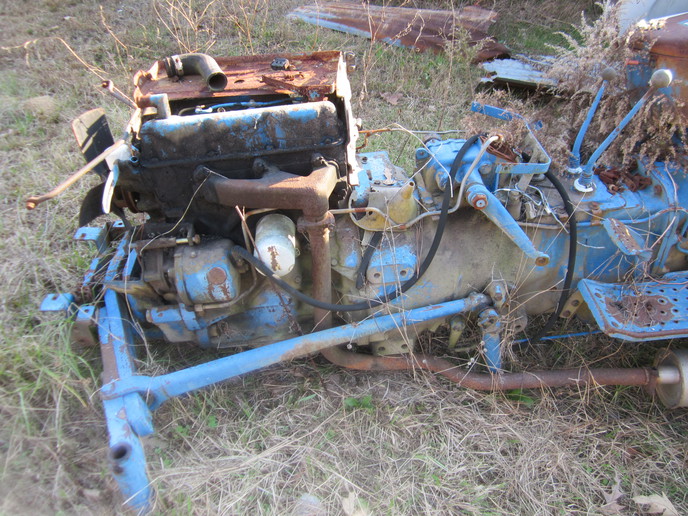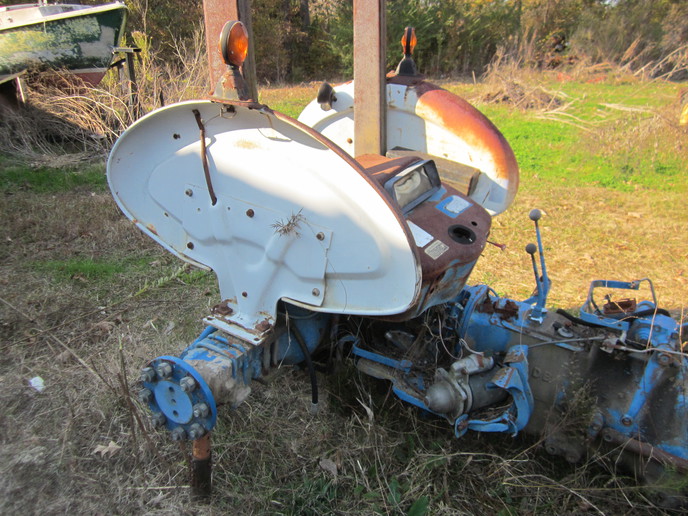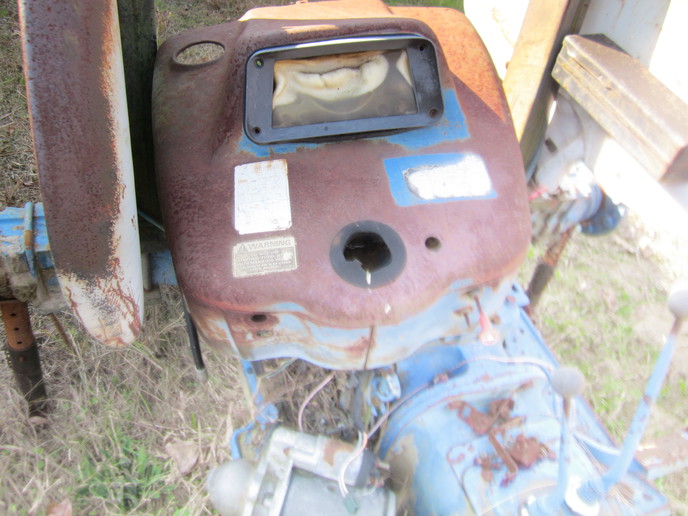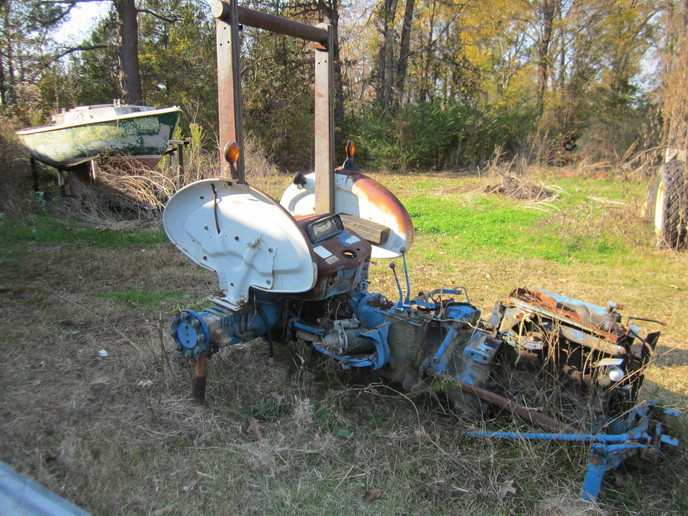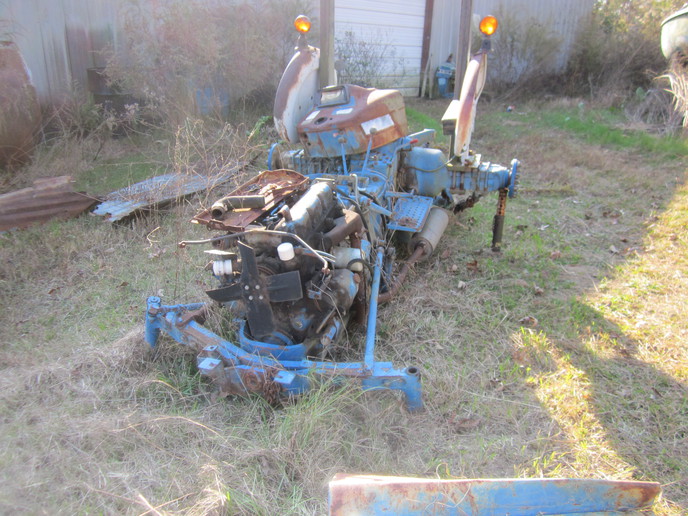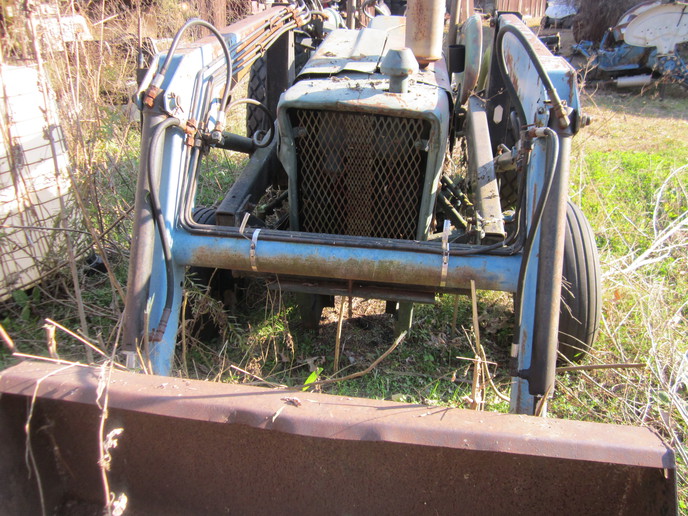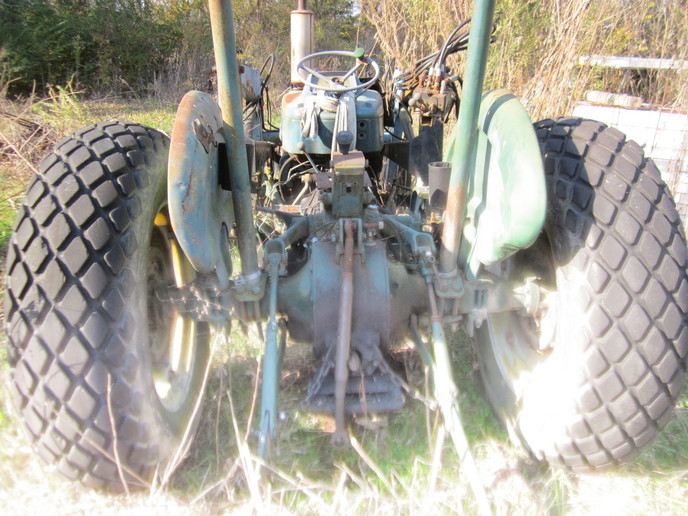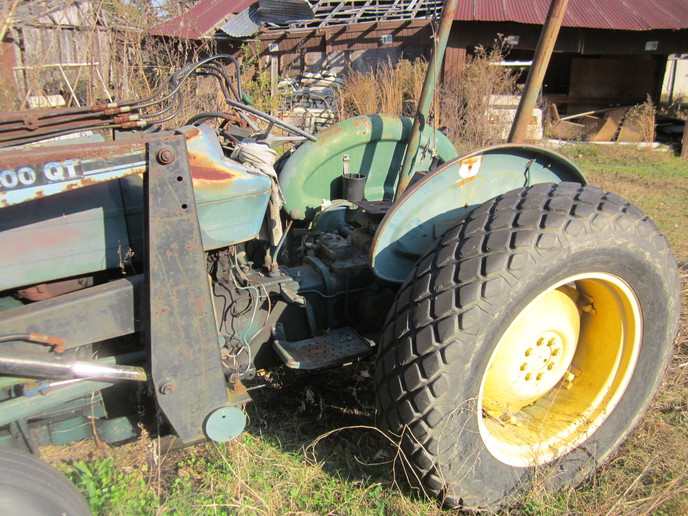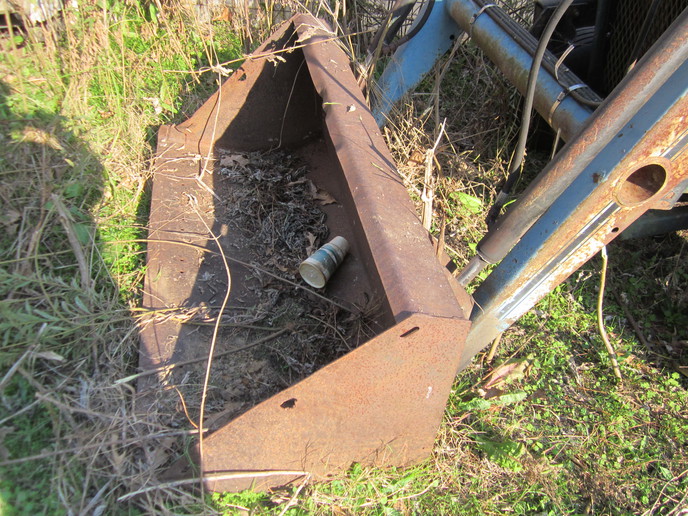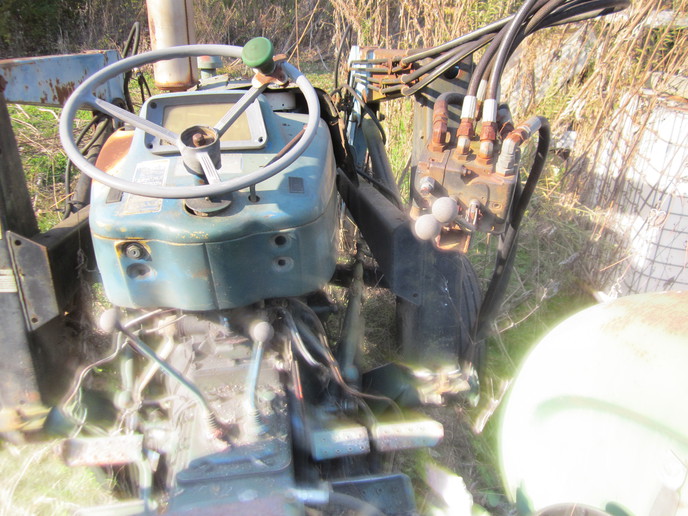 As I age I see an increased need for a loader for my '69 Ford 4000 to help keep up my several acres with lots of trees. I stumbled across one a few months ago at a golf course near my house. It is mounted on a Ford 2000, 3000 or 4000, about the same vintage as mine. I inquired, and the golf course manager said that the tractor had a blown engine, and he was contemplating replacing the engine with one on another tractor of the same vintage, but that had burned. According to him, the fire never reached the engine. I'm not so sure, but that's not a great concern.
Last week I contacted him again, and he said he had decided not to try to make the engine swap. He said that I could have both tractors for $2,000. The tractor with the blown engine, and on which the loader is mounted, appears to be complete and in very good condition; surface rust only. It has nearly new turf tires, and the fronts look usable. I forget to post the side-view photo of the loader, but it is a 2400 QT, by Bushhog, I beleive. Both tractors are diesel; mine is gas, FWIW.
I'm thinking I could remove the loader, put it on my 4000, clean up the other tractor and sell it as-is and re-coup some of my purchase price. There are some salvageable parts on the burned carcass, which I would have to haul away also as part of the transaction.
Some of you Ford guys can probably tell me whether these two dead tractors are 2000, 3000, or 4000—or tell me how to determine that.
Is this any kind of a deal, or am I nuts?
Your thoughts, please.