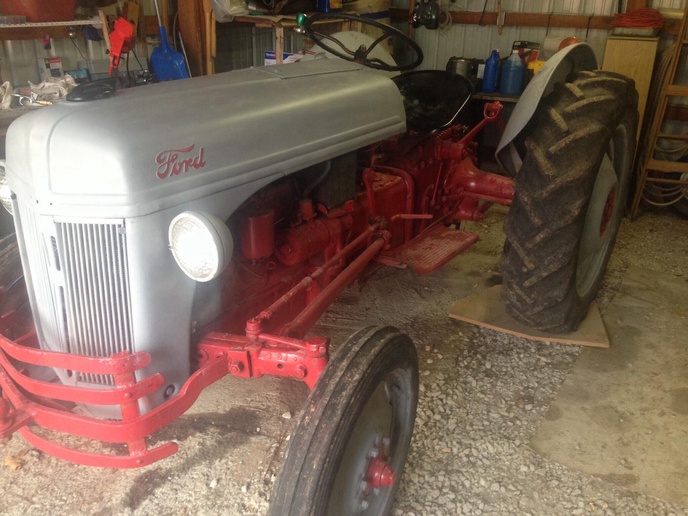 I just picked up a 1949 8N for use on our 13 acre cabin property. Here are the basics: Price, $1200 (after several days of negotiations, and the fact it didn"t start when I looked at it the second time.
Issues:
Cracking in tires, battery was hooked up 6v neg. ground, one generator wire attached by one strand. The owner bought it last spring from a farmer but ended up buying a newer ($14000) "compact" tractors with a bucket. After repairing the connector, putting a charge on the battery and reversing the polarity, the ol" gal started right up in the low teens, covered in ice.
Questions:
I put 13.8 gallons into the tank for the first fill. I could have "packed it" to nearly 15 gallons. Can oversize tanks be installed on these? It looks OEM, but sure holds a lot of fuel.
When I tried to repolarize the generator, nothing happened. No spark on the release of the jumper. I"ve done repolarized generators on old Porsche 356"s back in the day, but have forgotten more than I care to admit. The ammeter "sometimes" show a charge, but then goes to discharge.
The hand throttle does not say put...it likes to drop to near idle. What is the fix?
One rear tires were holding, but only had 4 & 6# of air. I put 12# of air in both rears. The next morning, one was flat. Would this likely be a tube? The tires are not great (good tread, lots of cracks). Thoughts? Since it will sit for a few weeks, I blocked up the side that is leaking.