Belongs to my neighbor. Hasn't ran in a year. He drug it down
here last night and I got it running for him again this evening.
Engine block has a repair over the serial number.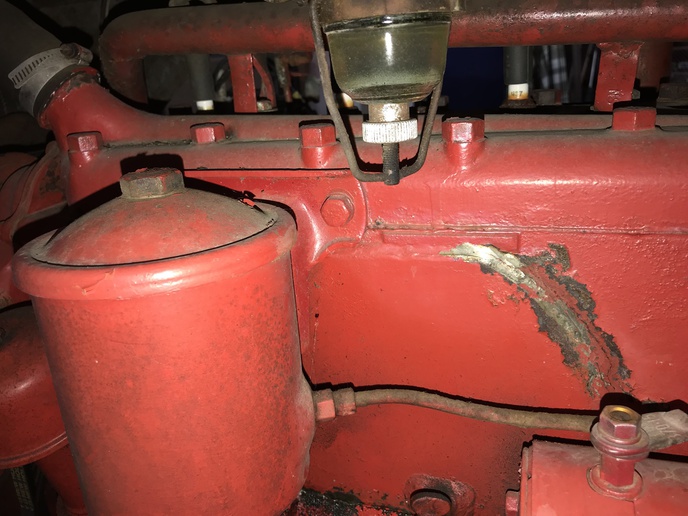 Has I-Beam radius rods.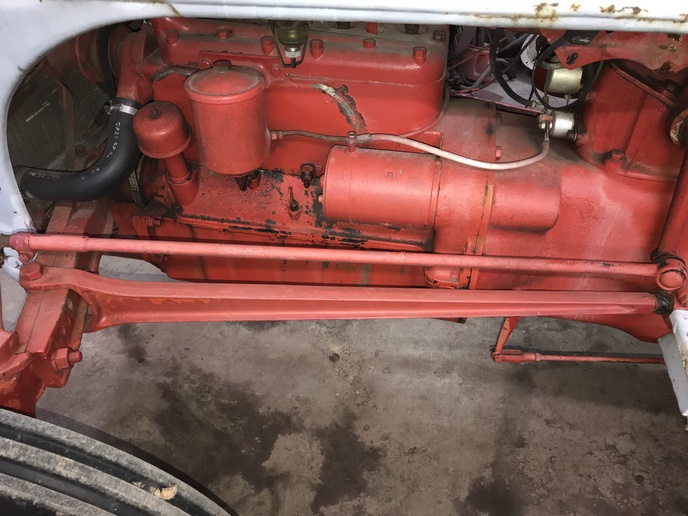 Solid rear axle/fender bolts, but riveted hubs.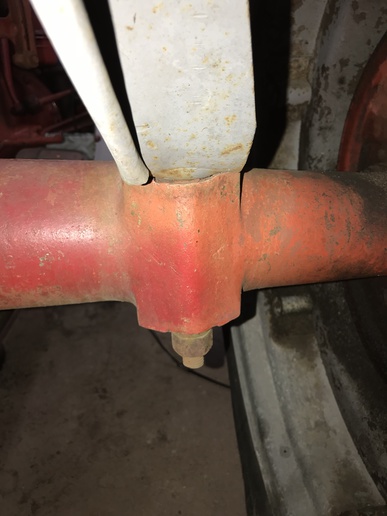 No zerks on the front of the front spindles.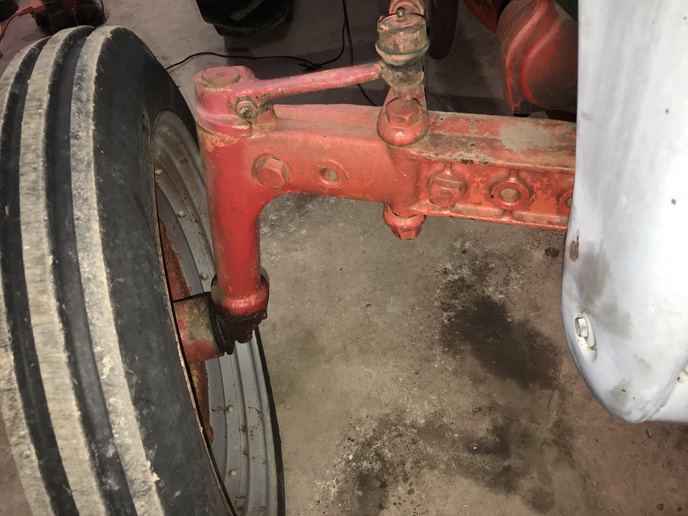 Front axle pin has been replaced with a solid steel bar, but it
appears to have the earlier set screw in the top to hold it in.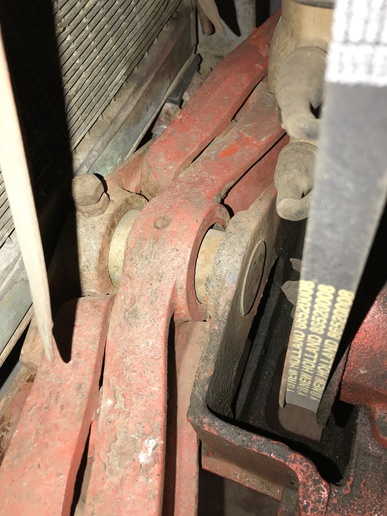 Interesting latching seat too, which is kind of nice.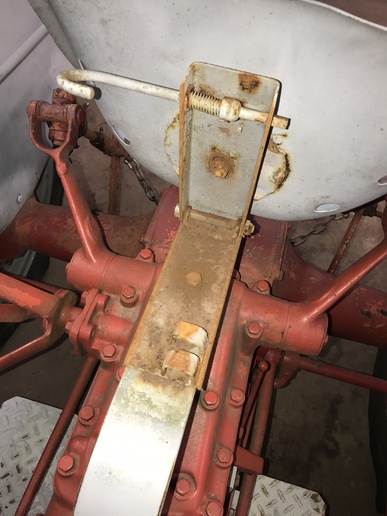 There are no numbers cast into the rear axle trumpets and none
in the bottom of the hydraulic pump, which, curiously, is pretty
much spotlessly clean. It was his grandfather's tractor.