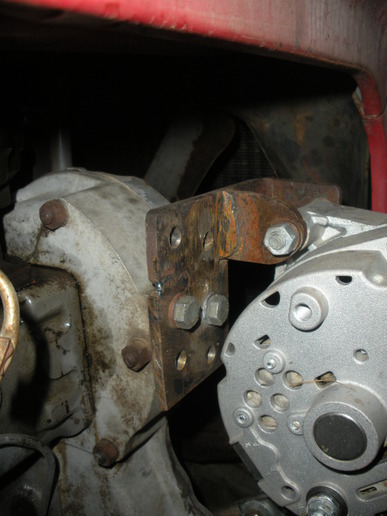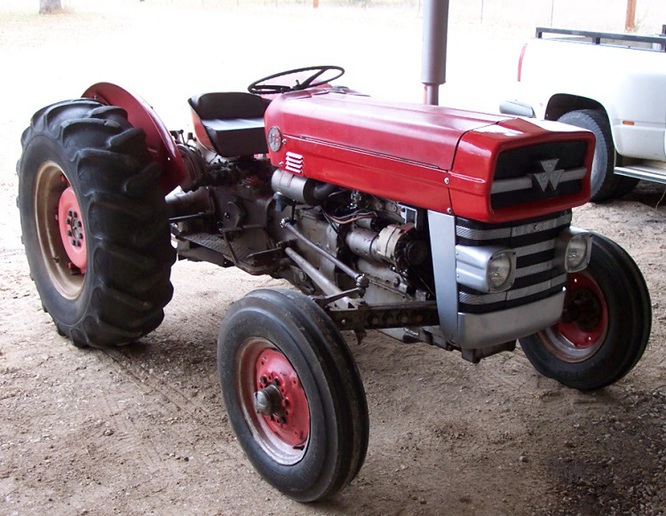 Take a Lineman's Pliers,cut and remove the system you have:
Install a ONE wire alternator as per pictures:

If you ask 100 tractor owners of their rendition of "Alternator Conversion", you may receive 100 renditions, ALL with very good merits.
I choose a one wire alternator, as the pulley sizes are such that the engine has to operate, only at 725 RPM to see charging. Here is a ONE wire 12 Volt Alternator Negative ground:
Purchased from YT Tractor Site:
One and only one wire is ran to one side of Amp meter:
Other connector on Amp meter is ran to and connected to Positive supply from BATTERY at Starter:
Three cylinder Perkins Diesel:
I used a Lineman's pliers, removed all the old / original faulty charging circuit wiring and Voltage regulator:

Anything above 725 Engine RPM Alternator operates PERFECTLY:
MF FE-35 X
PICTURES are from "YT's" archives:
Bob...