"
What would be the best way to visually inspect the diff and to flush it out?
"
Take a look at the FINAL DRIVE diagram below.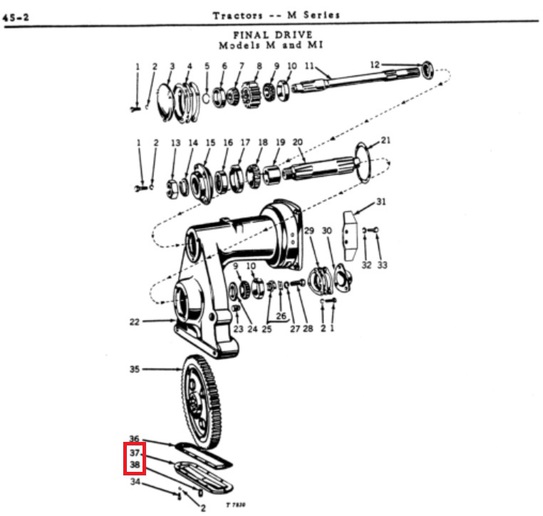 Note the final drive pan (Key 37) and pipe plug (Key 38).
Take a look at the photos below.
Remove the final drive filler plug and drain plug.
Once the old oil has drained, replace the drain plug.
Add approximately 3 1/2 pints of diesel or other cleaner level to the filler hole.
Take a ride around the farm, then drain the diesel/cleaner.
You might consider removing the final drive pan to visually inspect the final drive.
Hope this helps.