"
like to have someone that uses the 3 point lift to give me a few pointers.
"
Reviewed the OPERATOR'S MANUAL OM-T2-455 JOHN DEERE TRACTOR MODEL 40 in the OPERATING TRACTOR section under the DUEL TOUCH-O-MATIC on pages 27 and 28.
Take a look at the information below.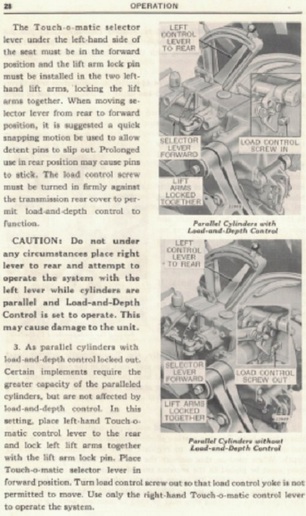 Take a look at the photos below of "BW" our 54 Model 40T.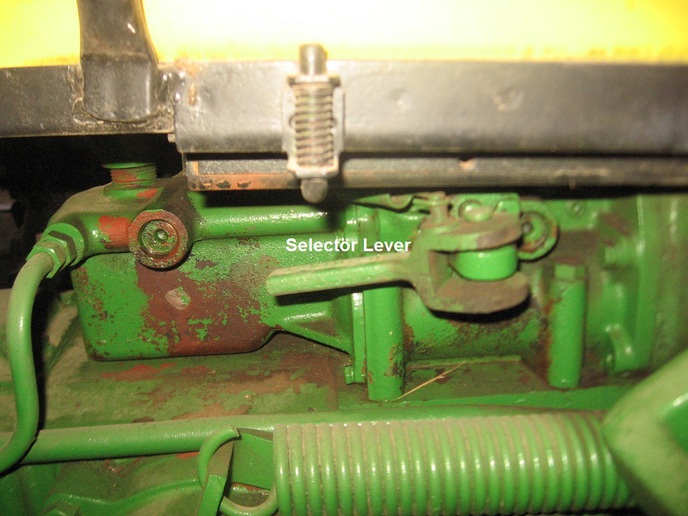 Note the selector lever is in the forward position.
Note the lift arms locked together by the lock pin.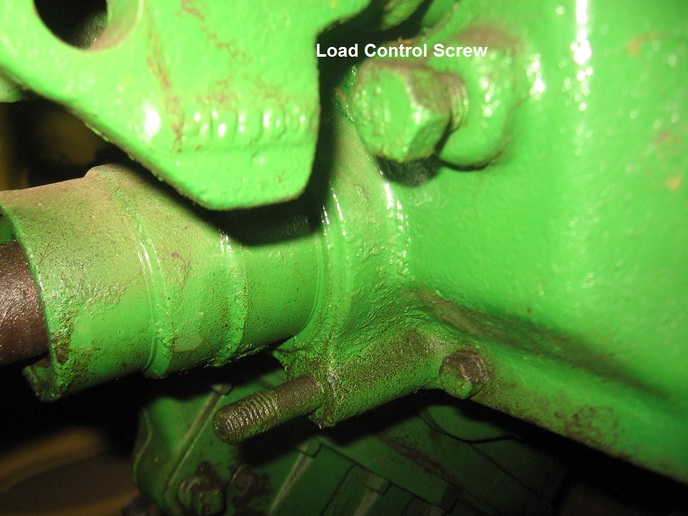 Note the load control screw is in.
This is the 2nd way discussed above: Parallel Cylinders with Load-and-Depth Control.
Hope this helps.