"
how do I eliminate it.
"
You might consider adjusting the front wheel bearings.
Take a look at the ROLL-O-MATIC FRONT END ASSEMBLY (A ONLY) diagram below.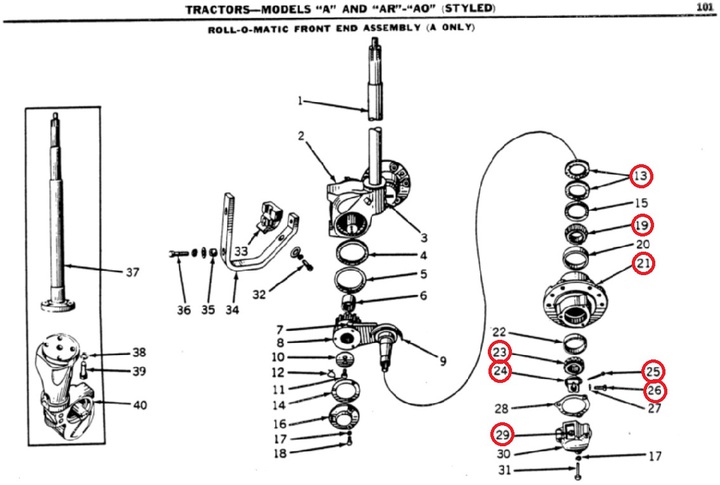 Note the hub cap (Key 29), cotter key (Key 25), lock screw (Key 26), adjusting nut (Key 24), hub (Key 21), bearings (Key 19 & 23), and felt washers (Key 13).
Reviewed the OPERATOR'S MANUAL OM-R2002R JOHN DEERE MODEL "A" SERIES (SERIAL No, 648000 AND UP in the FRONT WHEEL BEARINGS section on page 45.
Take a look at the information below.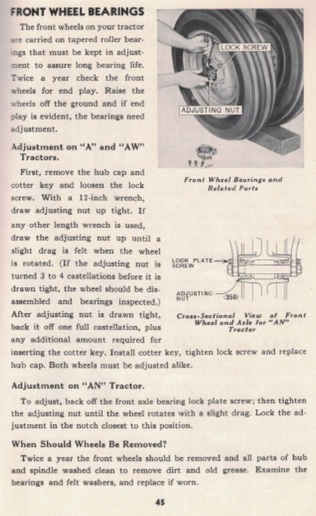 Hope this helps.