"
Does anyone have a wiring diagram for a Model M (that shows wire colors), specifically the distributor and generator?
"
Matt Thomas provided the correct wiring diagram.
Take a look at the larger display of the same diagram below.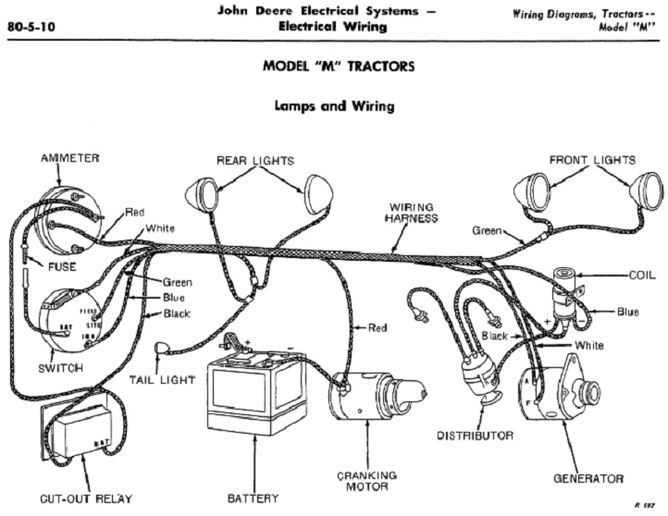 The electrical power comes from the battery cable at the starter switch to the ammeter.
Power comes from the ammeter to both the ignition switch and cut-out relay.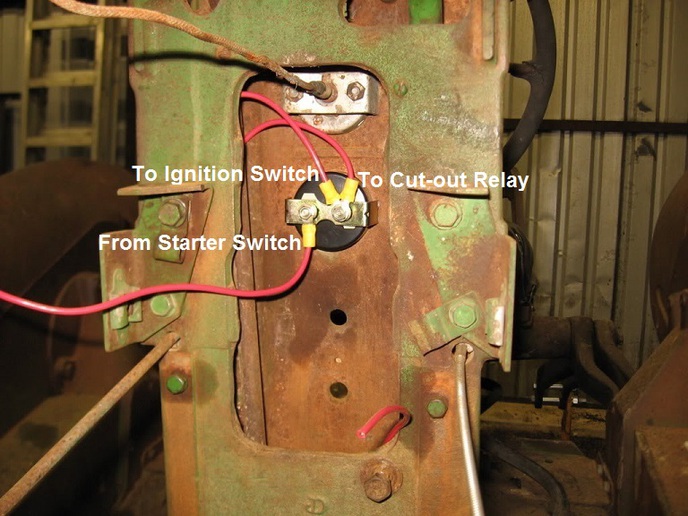 Power comes from the ignition switch to the lights and coil.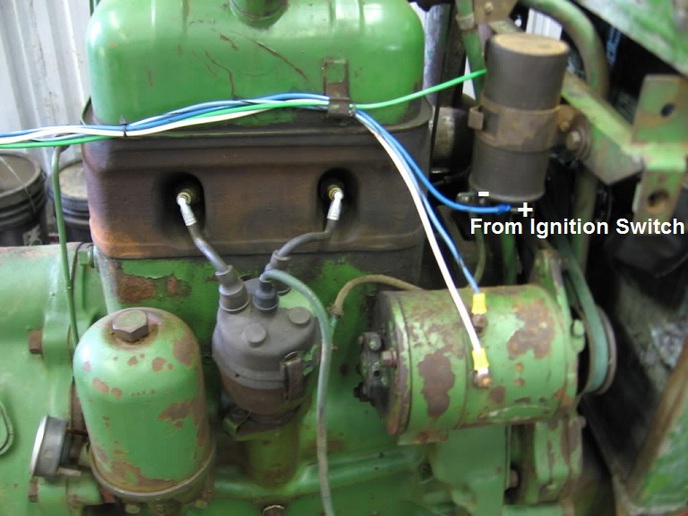 Power is "regulated" by the cut-out relay from the generator.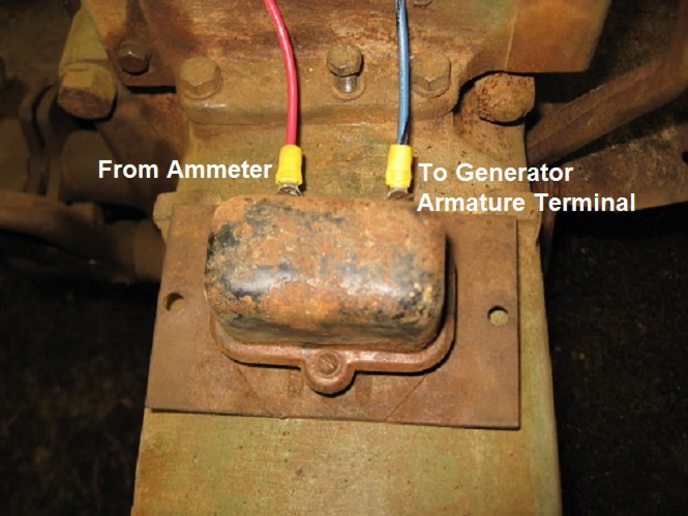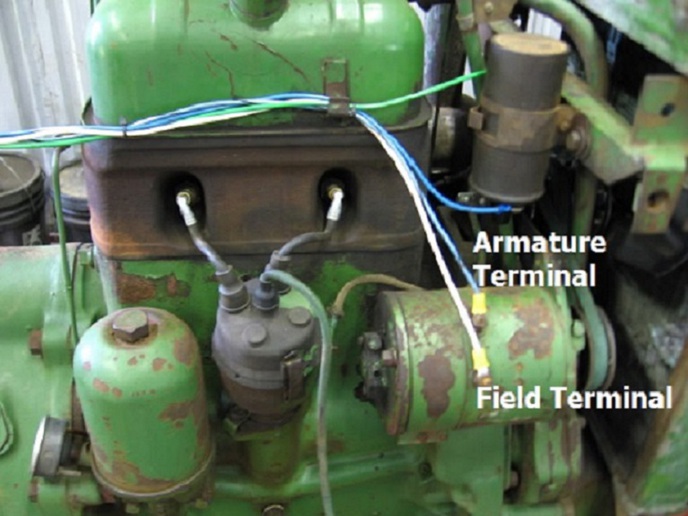 Power comes from the NEGATIVE terminal on the coil to the distributor.
Hope this helps.