Check valve that D- referred to is parts keys 40-42(2nd photo). I think check valve isn't the hyd problem as check valve is to prevent hyd oil drain back during extended non-running periods of time.
I think your tractors hyd problem is a worn/pitted stroke control valve(parts key 42 & 43 1st photo) seat in frt hyd pump caused by the tiny metal particles.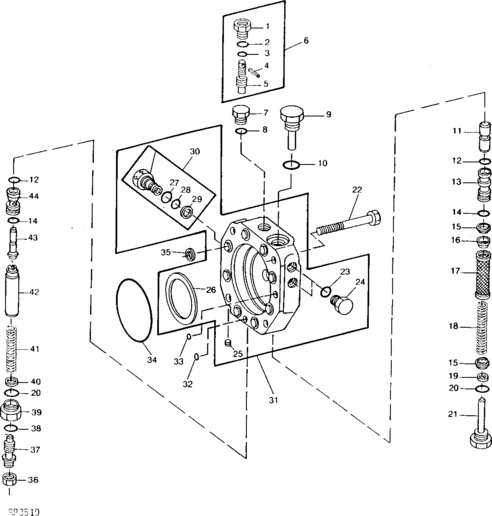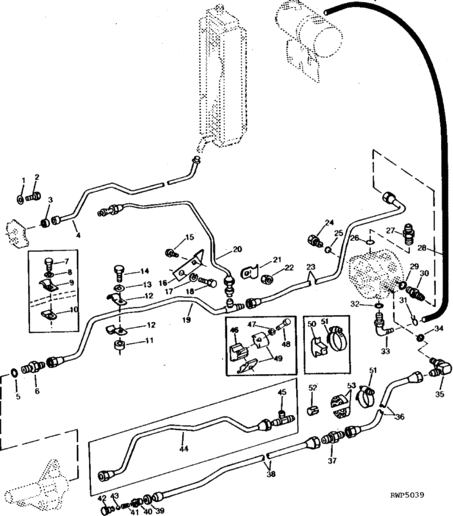 This post was edited by Tx Jim at 04:06:00 07/09/14.