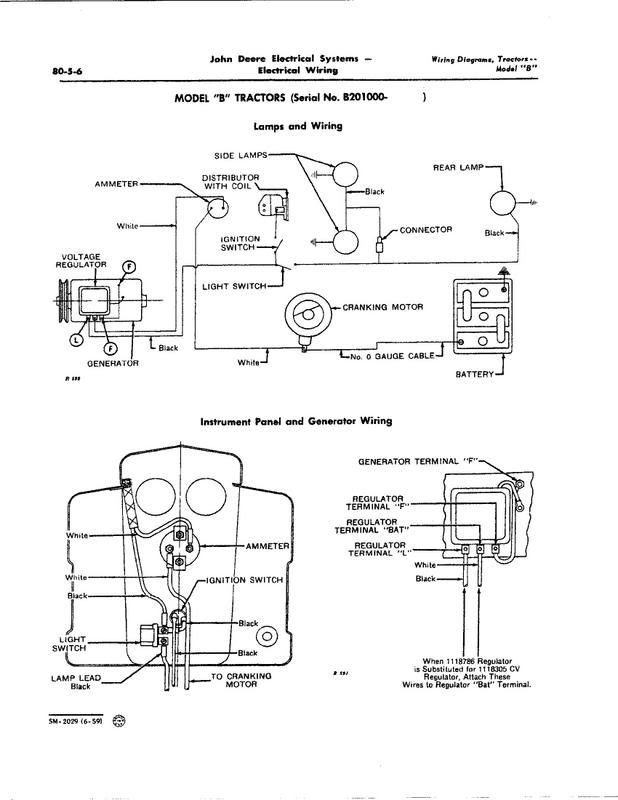 Okay, if it was converted from the old Cutout Relay and low/high light switch charge control system to a new full fledged 4 terminal Voltage Regulator, it will wire up like the later wiring diagram as shown herein versus the old (Cutout Relay) system posted below.
If the new VR is a 4 terminal that has the
(L)OAD terminal, loads like light and ignition (if its not a Magneto) are fed their hot source voltage from the VR"s L as shown. If you only have a 3 terminal VR that doesnt have the extra 4th (L)OAD terminal, loads are fed instead from the load side of the ammeter. On the old cutout system the gennys FLD wired up to the light switch but if you use a VR the gennys FLD wires instead to FLD on the VR, NO CONNECTION TO THE LIGHT SWITCH FROM THE GENNYS FLD POST !!!
If its a battery powered coil distributor ignition, the ign switch feeds hot voltage to the coil when switched to ON. If its a Magneto Ignition the On/Off ignition switch simply supplies a ground wire to the Mag to kill the ignition when OFF but not when ON but not all mags have the kill terminal stud like the Wico X does.
If you cant read the diagram on the VR
BAT to load (NOT battery/starter) side of ammeter
GEN/ARM (often underneath) to Gennys ARM FLD to gennys FLD post LOAD (if it has one) feeds hot voltage to loads
John T