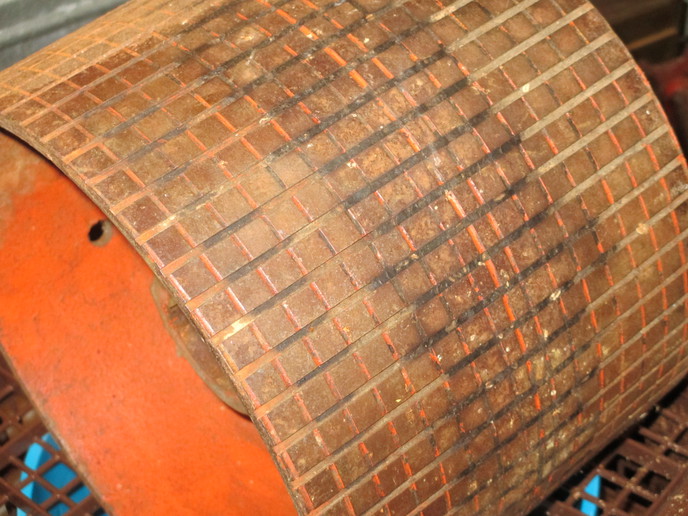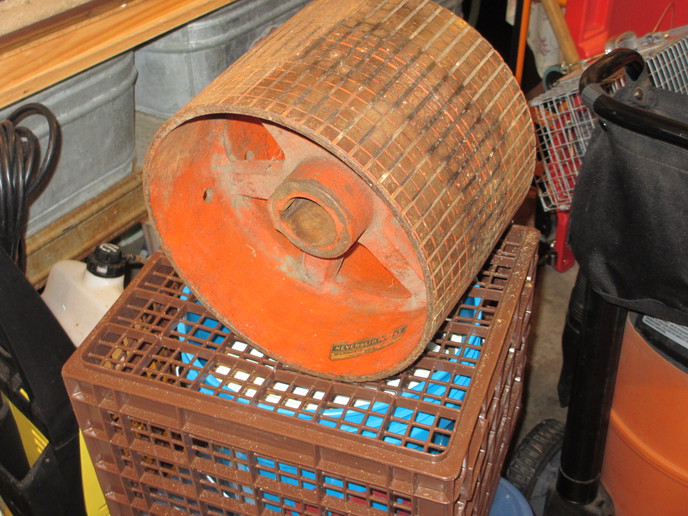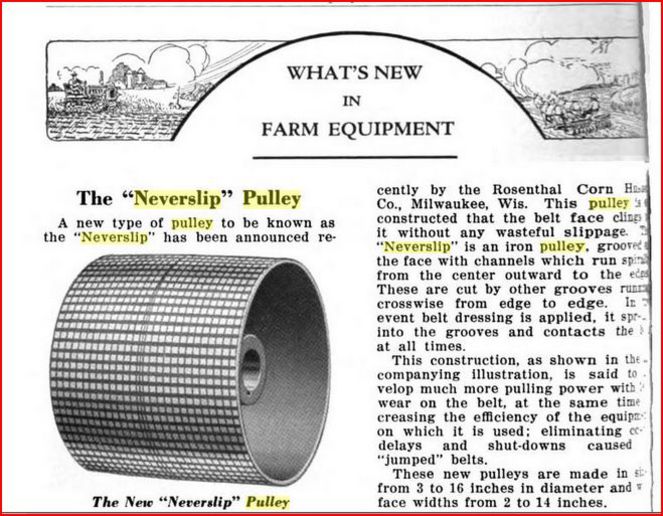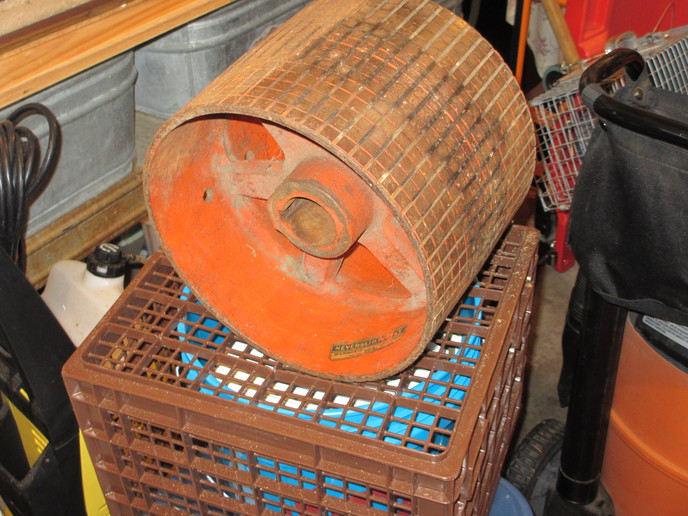 Have had this pulley for a long time and just took some pictures and looked it up. What did we ever do before Google?
Found an ad from Better Farm Equipment Methods of 1930.
11 inches diameter, 8 1/4 inch face, approx 2 inch diameter hole for the shaft. I suppose that it would have been used mostly for a threshing machine. Still has good orange paint and a readable decal. I have a friend with a threshing machine, maybe he needs it.