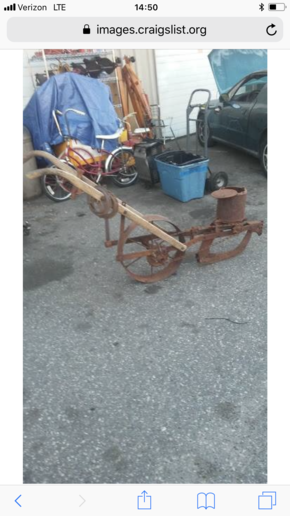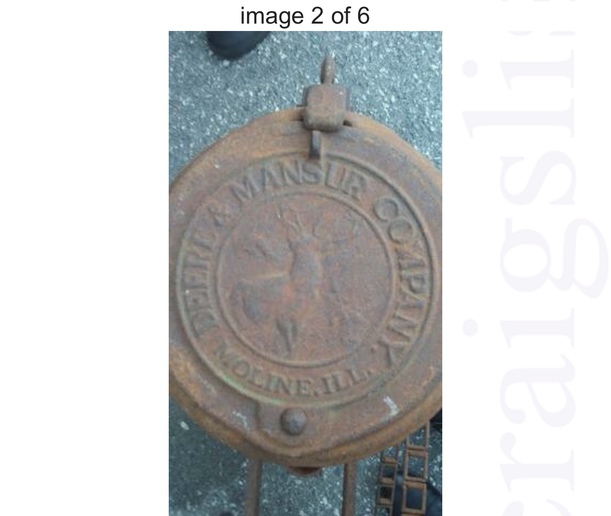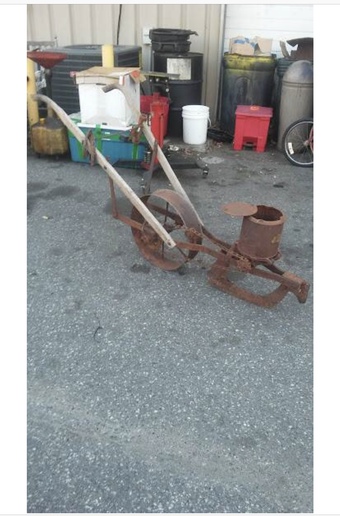 Folks,
Ran across an option to buy what appears to be a horse drawn 1 row JD & Mansur planter.
1-Can anyone tell me year and model?
2-What would something like this be worth (As is vs. Restored)?
The seed canister covers go for around $60-$100 on eBay but I can find anything out there on this. Thanks for your time!