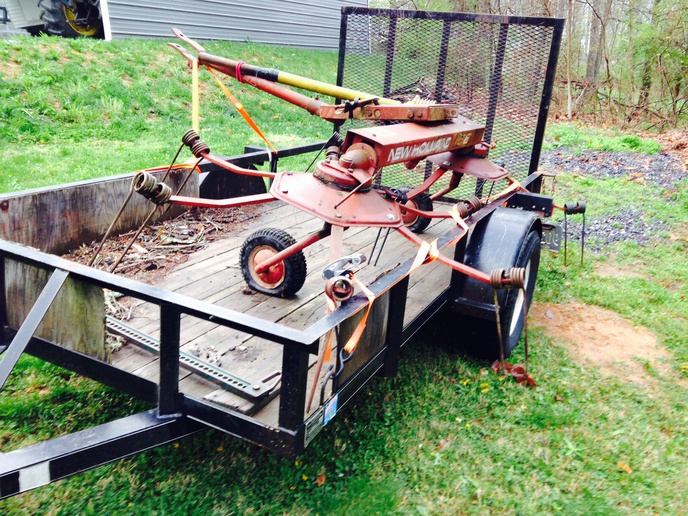 Firstly - much thanks for all the advice and support in my quest for a hay tedder. I found one for sale locally today and bought it. It's weathered, used, but I think is OK. To the untrained eye - it looks like a piece of junk - LOL... Air in the tires was not included in the price...
It is a pull behind New Holland 156 two basket tedder. From what I can tell, it is a Kuhn GF22NT. The name plate in finer prine says mfg by Belrecolt - which from what I can gather either is Kuhn, was bought by Kuhn or there is some link between the two. Manual will be on order before the day is out.
I really thought I'd like a 3 pt mounted tedder and beyond that, maybe a 4 basket tedder - but the price was right for this tedder, so I bought it. We'll see how it goes.
Anyone run or have run one of these NH156 tedders? Anything to watchout for? Any particular way I should operate it specific to this model?
The pic only shows one half of the PTO shaft, the other end is in the truck bed.
Thanks again!
Bill