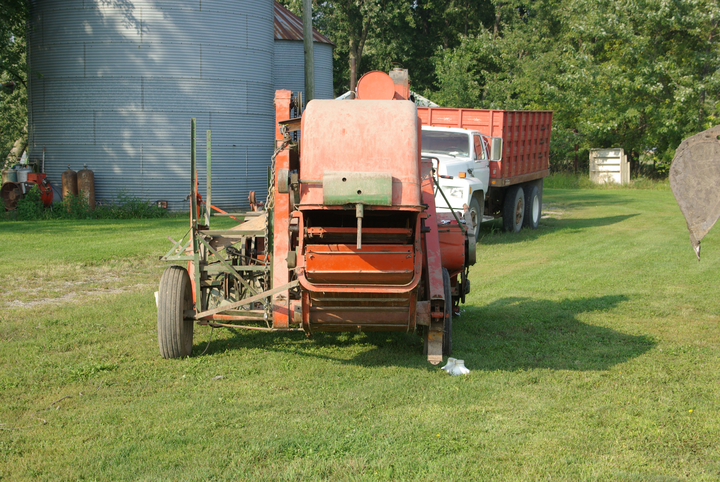 I have a MF 62, 3x12" plow, it has new points and coulters.
goes in the ground good,
new points make a big difference in the operation of the plow, the new points must have negative rake on them as they almost suck the plows in the ground.
I was going to trade these plows for a much newer set of MF 2x14" plows with auto kick back feature, but the points on the 2x14" must have been worn out as the plows would not go in the ground, also they would not follow my tractor no matter the adjustments I made on the cross bar. I hooked up my old plows and they sunk right in the same ground.
I am no expert, but it takes a while to get a set of plows all set up and running smooth, most of us only plow a garden spot. That is just not a large enough area to give you time for trial and error to get all the kinks worked out. I like to disc the ground a few times so the top soil is loose and it seems to do a good clean job of covering all the grass, etc:
the larger size plow you can buy will cover the filth or debris better and not choke up, these 12" plows do not have that much throat and will choke up, if there is a lot of debris on the ground like corn stalks
2x16" size plows would be great, but I did not find many used in that size that I could buy.
if you get your plows working good, mark down the measurements on the plow, height of right lift arm, height of left lift arm, length of top link.
these numbers will be a great help to you next year when you go to hook up the old plow for a little garden plowing and you will almost be right on.