Got home what I think was possibly the ultimate combine. 1969 John Deere 95 Corn Special, diesel, hydrostatic, intermediate feeder house(better known as quik tatch).

Drove it home today, about 95 miles; it took a hare over 7 hours. Only one stop at Hardee"s to grab burger and fries to go.

The tach shows 2650 hours, don"t know if actual; but have no reason to believe it"s not.

Would like to set up with a 200 series bean head and a 40 series corn head. The seller had a 443 corn head on it, but didn"t need it for this year so passed on that. The bean head currently on it is the old style quik tatch with the curved feeder house attaching, that was converted to the new style feeder house; actually a very neat job done on it.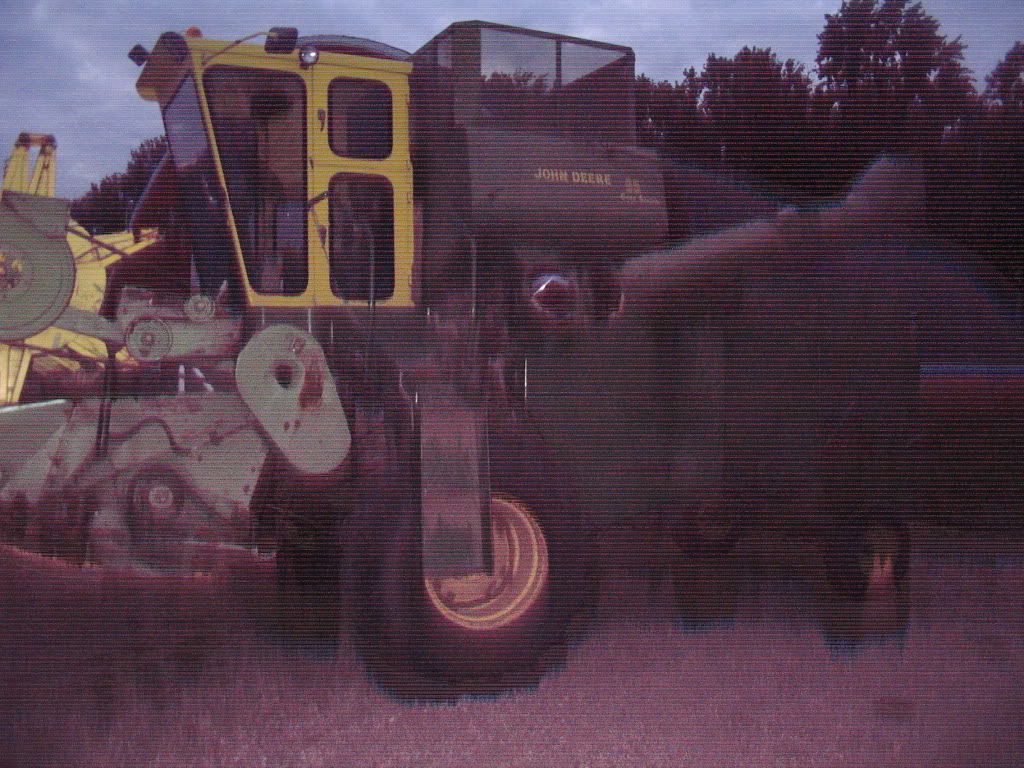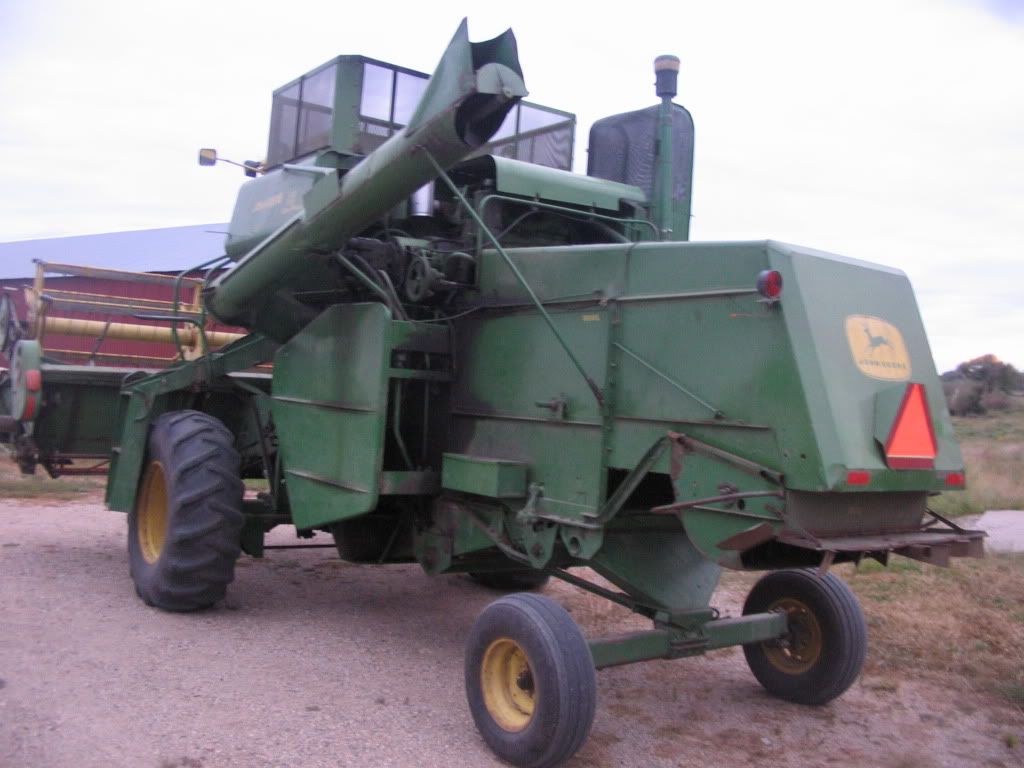 Sorry for the bad first picture, don't know what happened there.