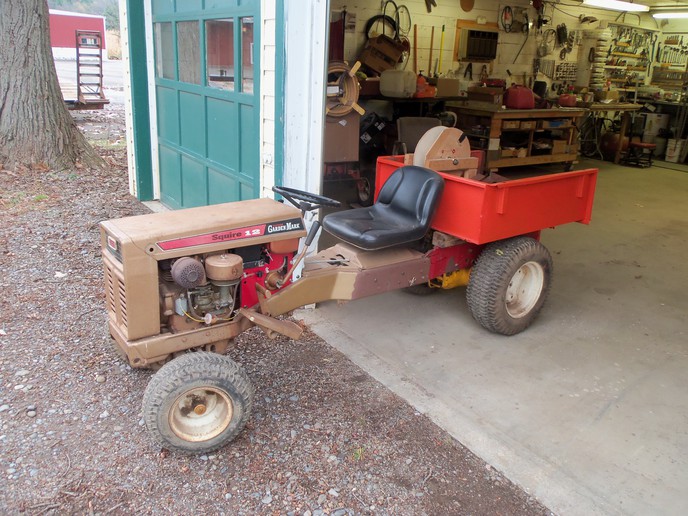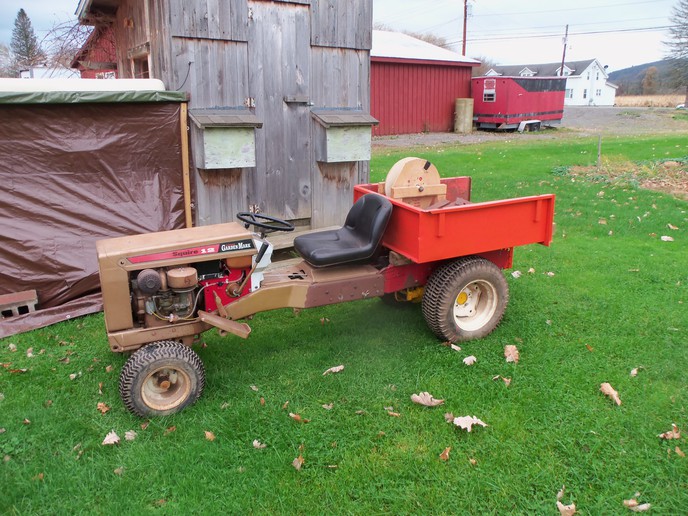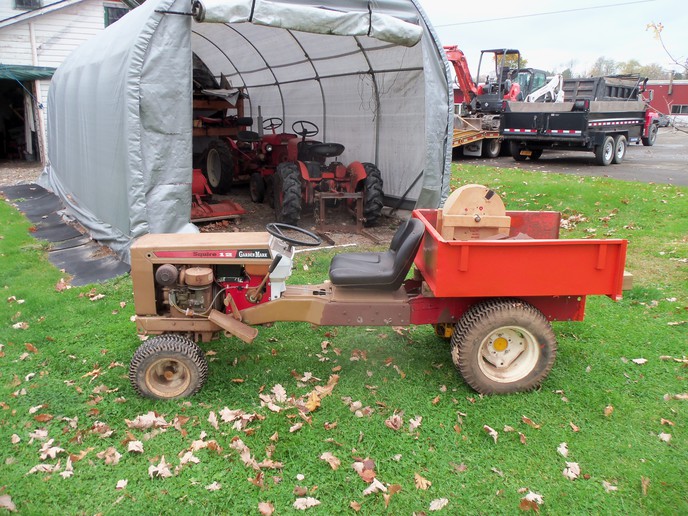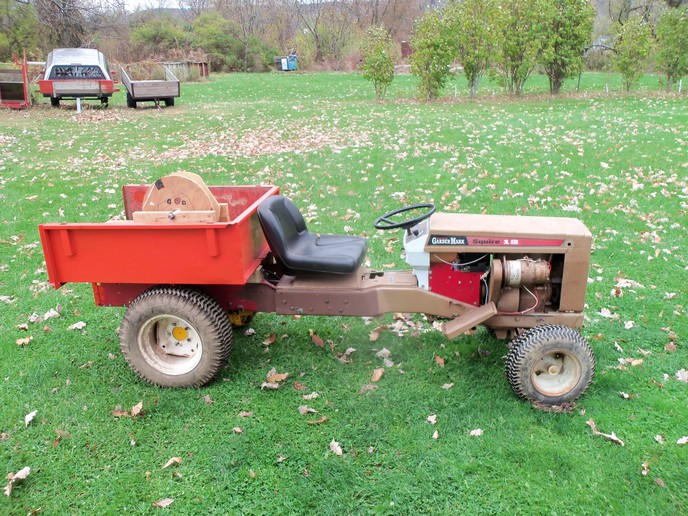 I posted this back in May 2017 Well I looped a piece of hydraulic hose between the fittings. Here's the almost finished product.
I'm in the process of building a truck out of a Montgomery Ward/Gilson front end and a Cub Cadet hydrostic rear end. The right angle gearbox on the Gilson went bad about the same time the transmission on my John Deere 112 tractor went bad. I took the trans from the Gilson and by changing the trumpets on the trans mission the Gilson fit right onto the JD and in the process got rid of those worthless splined hubs on the origional JD transmission
The box on the back is what was left of a real rusty Case trailer. Had a guy offer me $500 for it which is more than I paid for the Gilson. So I could do a little better than break even. I do like that B&S engine tho. I don't really need it, there's 7 or 8 more running tractors on this 1/2 acre of land plus a couple of trailers.