The gearbox selector problem is a pretty easy fix by building up the bottom of the gear stick with weld and reshaping it to fit. That was the normal cure. After-market gear sticks are available but I have not heard good reports of the ones over here.
The main cause of the problem was people "cutting corners" of the "H" pattern when shifting gears and trying to rush. My Dexta is 1960 and still shifts like a new one so must have had a good owner before me.
As regards the engine, I have not seen a 4-203 Perkins fitted but I am sure it is possible with a bit of work. Do not forget that a Dexta engine block is designed to be part of the frame of the tractor and is stressed to take such loadings. Most people here use the MF35 or 135 engines, three cylinder tractor engines, so there is no problem with stresses or length. I think on the 4-203 you might need a sub-frame.
If your Dexta is after 1960 you could also find a Standard Industrial petrol engine to fit. They were used in M-H 701 balers at one time.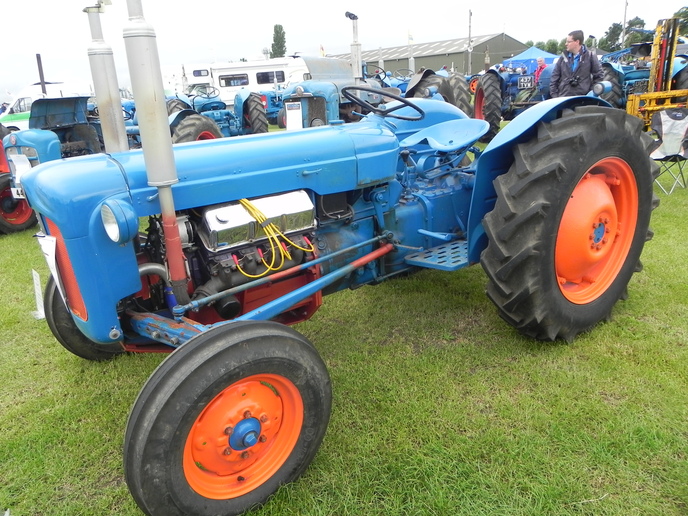 Or, perhaps, try this. ;0)