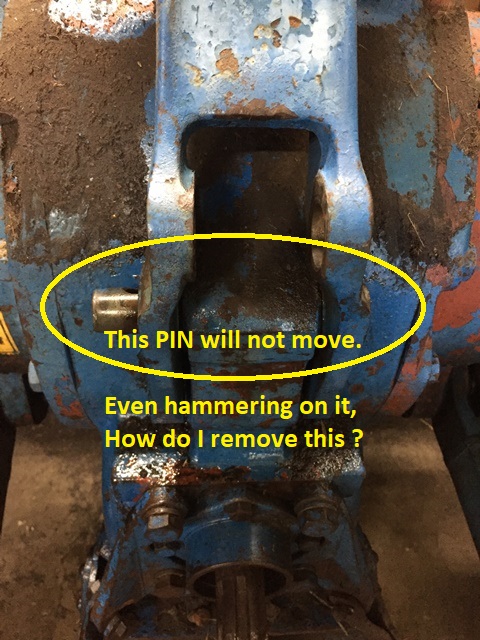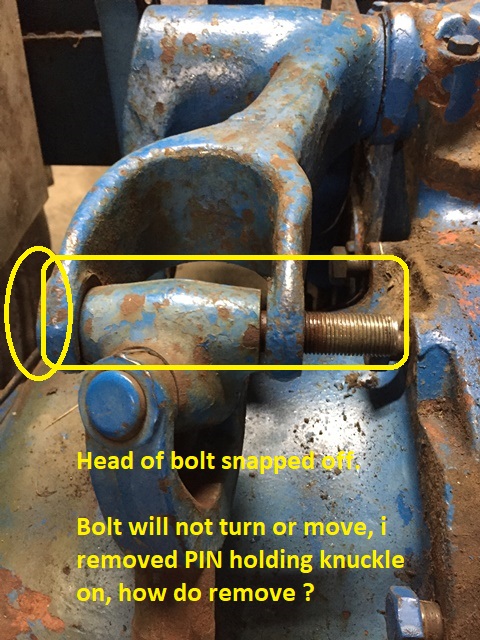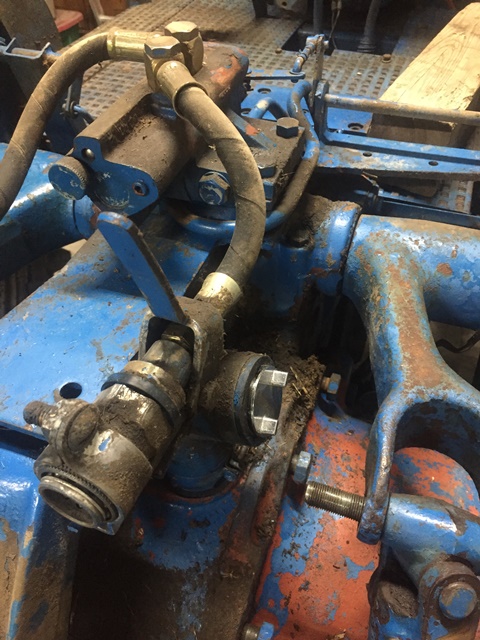 I'm working on getting into the top cover of the rear hydraulics (position lever not working (very hard to move), though 3pt arms go up and hold).
I've gotten pretty far by starting to remove sheet metal, seat, and coverings, now disconnecting 3pt. hitch arms and center link i've run 3 questions.
1. Bolt on left side 3pt arm won't remove, head broke off bolt, I removed the PIN holding the knuckle of it, so I can "saw" through it later, any ideas ? Rever to pictures.
2. The center link came off easy, but than there were 3 pins holding the "thing" it pivots on, top / bottom pin came out easy, the middle one will not move at all, it does "pivot" on it, but i hammered on it a bit (big hammer) and no movement? Any ideas ? see pictures.
3. on to removing the top of the hydraulic lid thingy, do I have to remove the remote hydraulics ? They work fine, but it looks like I will have a hard time getting to the other stuff with that on there, see pictures.
(i'm going to fix this thing !)
( dealer said he'd fix for 1k to 2.5k, but would take him 4-6 weeks to get too, so hoping I can do myself).
Any ideas help is appreciated.
Bob in pleasant hill MO !