I am getting closer & closer to having a tractor, that's clean, and running. I have been working on this thing to long. I do it as my funds allow, and when I have time between all the other home projects, that have to be done first, and rain.
But now I have to pull the tank, and valve cover back off. I got ahead of myself, and forgot to test the return line from the injectors, for leaks. Arrrr! Trust me, it's not the first back up I've done, and won't be the last! lol
One basic question. which hole is the right one, for the power steering pump tensioner to be in. I had it in the one in the picture, but changed it to the straight above the one it's in, in the picture. I don't think it matters, but I asked to be sure.
All the bearings & bushings, and pin is new in the front end. I replaced the cam & gears on both ends, and all engine gaskets.
I have gone through the injector pump, went through the hyd pump, starter. Converted it to alt. disassembled the steering sector, cleaned the insides, and replaced the seals for the shafts.
Hooked up the right fuel filter. Took the injectors apart and cleaned them inside, and replaced the copper seals. I took the head completely apart , cleaned all the parts, lap the valve, installed new seals.
I took the oil pump out and checked it inside. Weld up all the cracks in the fan blade. changed from vertical exhaust to horizontal. Drained all fluids. cleaned the trans oil screen. bought all new bushings for the Rest-O-Ride seat. Bought a new ignition switch, cleaned the gen & low hyd lights, and have new battery cables. I will make all new wiring myself.
Everything has been removed, cleaned and painted, not just sprayed around it. Then contact surfaces cleaned, where a ground is needed.
Yet to do.
Is replace the PTO seals, gasket, and anything it needs fixed under the seat, and in the brakes drums. Finish painting the blue, and start painting everything that's white, so that I can assemble the rest! and get all new gauges & proof meter. Buy a new battery. Paint wheels & replace front tires.
I know I have missed some things I've done, & need to do yet.
If I had to remove a bolt, it was holding something that need to be fixed, rebuilt, or replaced! I'm not done removing bolts, yet.
Pat
As I found it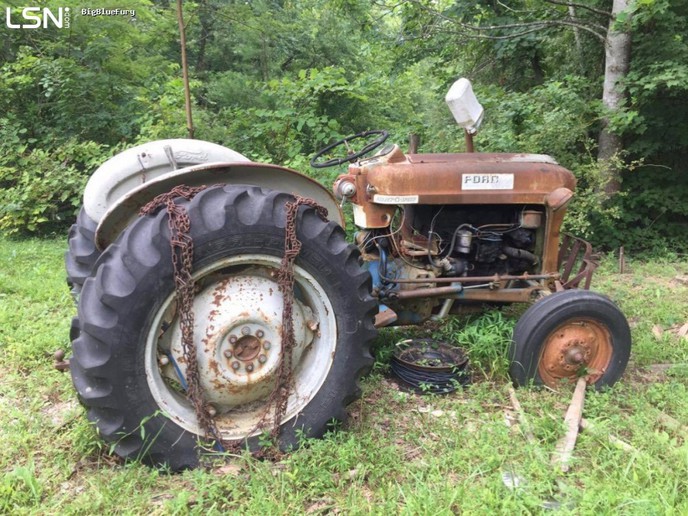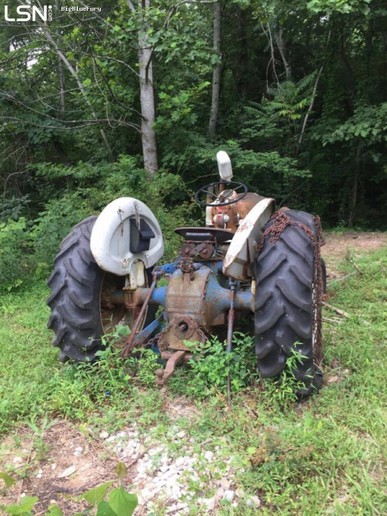 So far now