Quoting Removed, click Modern View to see
Welcome to the forum - Glad to have you!!
If it's a reputable kit, you shouldn't need to adjust anything other than the pedal free play. Just to assure yourself it is correct I believe the 3 fingers for the transmission pressure plate should be 3/4" higher than the PTO pressure plate fingers.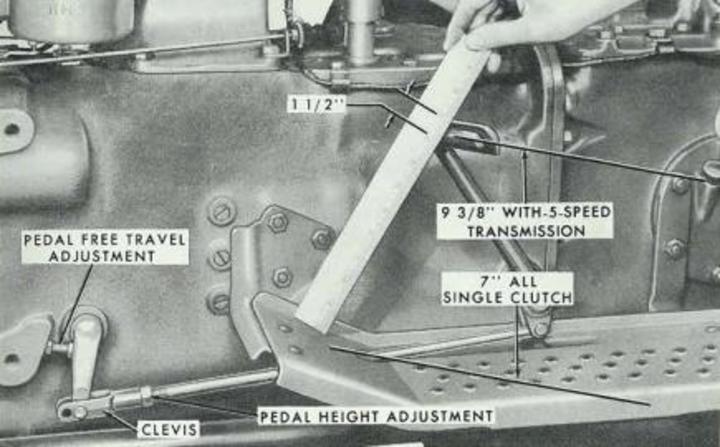 Free Play Setting: 1½" - Turn the adjusting screw in to increase free travel or out to decrease free travel.
Clutch Adjustment: Lengthen the clutch release rod to decrease height and shorten to increase heights.
On 5-Speed transmissions, the clutch pedal can be repositioned to the 7" height for transmission clutch operation only. Relocate the clevis pin to the front clevis hole.