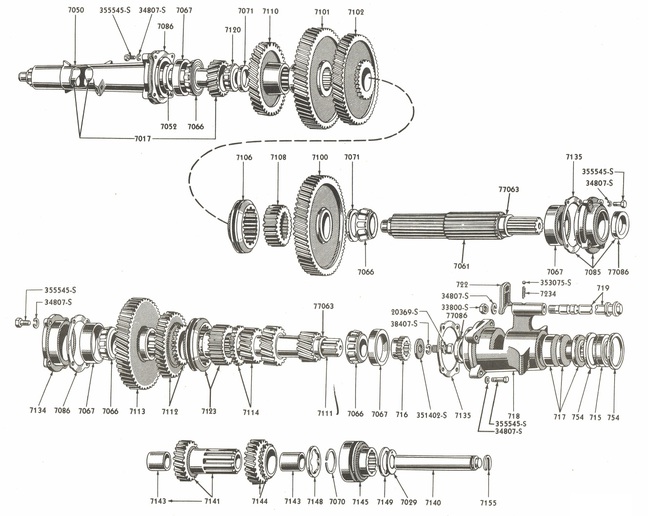 Just spit balling here...
Is it possible the sliding collar (717) was installed backwards? It will go one either way but will only engage the PTO when installed correctly.
I've also seen the PTO stop (722) bend or the attaching nut loosen causing engagement problems.
Any fore/aft play in the PTO shaft?