Hi Everyone.
As a part of a engine failure, I have taken apart my 4610 Ap 4WD today, so the front axle is deattached from the engine.
But when I liftet the front, I grapped the wheels and they have alot of play.
I have taken a picture, the red arrow indicates where the play is, its between 0,5cm and 1cm!
Do anyone know what could cause this? I have been looking at
https://goo.gl/H9tP41
But I cant make any sens out of it.
Here is where the play is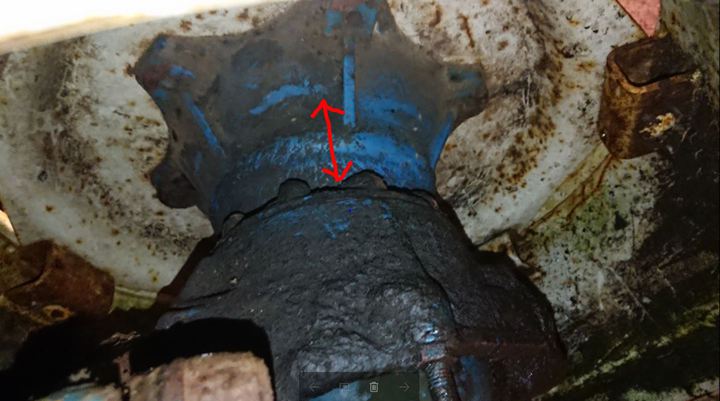 I hope you guys have some idears :)
Kind regards from Denmark