Hey all,
Got a partial load of wood today and was backing my trailer on some rougher ground. Bad angle and broke the tongue on the wood trailer. Not the best design to start with, but it worked for 20 years or more. Still wanting the wood and trailer up the hill, I hillbilly repaired it and drug it home.
[URL=http://s116.photobucket.com/user/treestine/media/IMG_2177_zpswegeqlib.jpg.html]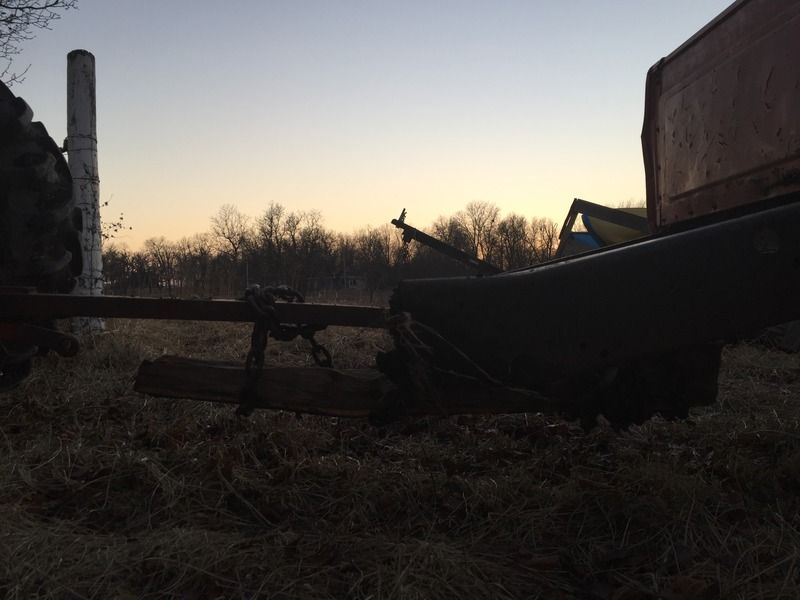 [/URL]
Sorry for the dark pic, sun was going down. For those who can't see like a hawk, I just chained a piece of wood under the tongue for support. No welder here, but we've got a handy man not far down the road, will drag it to him before long.
Tractor ran and operated well.
Chris