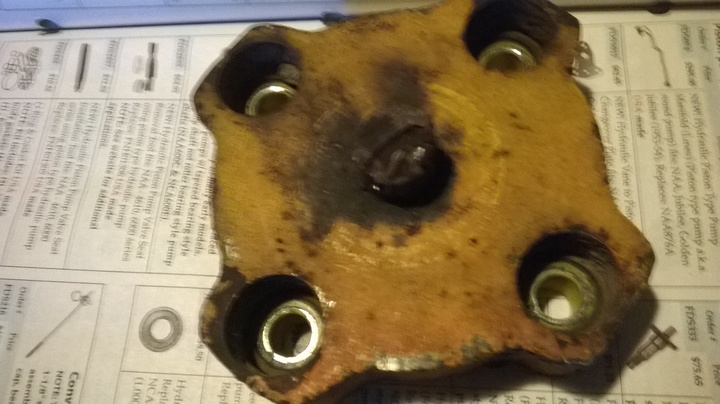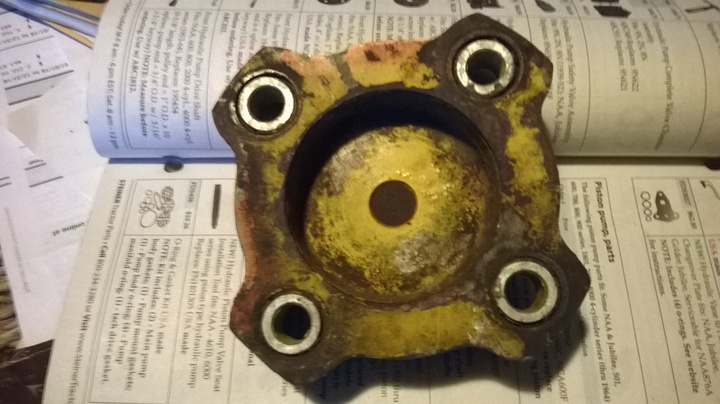 Hi Folks
I asked about 2 months ago about parts for connecting a Ford 730/19-425 to a 1969 Ford 3400 Agricultural tractor.
I posted some pictures in regards to how the shaft from the engine to the hydraulic pump might look.
I've got the pulley adapter from the motor side off now and it looks like the picture I've posted.
The 4 bolt adapter is not what I expected. I expected a splined hole and not something that was pressed.
So my question is what is part# 16 in the photo attached?
Thanks :)
PS be gentle, I this is my first tractor :)