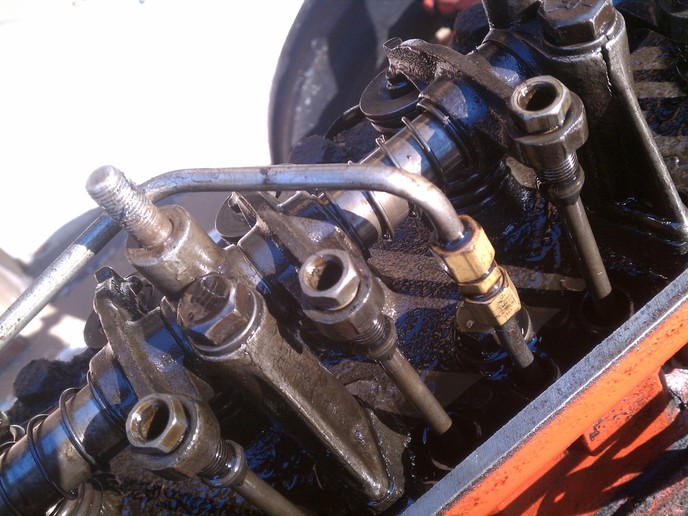 Hi, All,
Not sure why my governor wasn't working but the parts were worn and some galling was evident, so a new on is on order.
The nuts on the intake/exhaust manifold were only finger tight - which explains the chuffing noise I was hearing. The manifold looks good; nothing is eroded. How that hapoened I don't know and can't imagine.
I took off the valve cover as there seemed to be a lot of oil dribbling down from the cover. I discovered that the oil feed tube is loose which I assume means the rocker arms and the tube on which they ride has been oil starved. The rockers do not seem to be all perfectly parallel and at right angles to the tube ;( which I assume means a few thousand hours of unlubricated wear.
Suggestions on how to proceed much appreciated: I obviously have to get the oil feed tube re-seated, but I am kind tempted to try to adjust the valves as best I can and close it back up and use it until theres trouble.
thanks
Bill