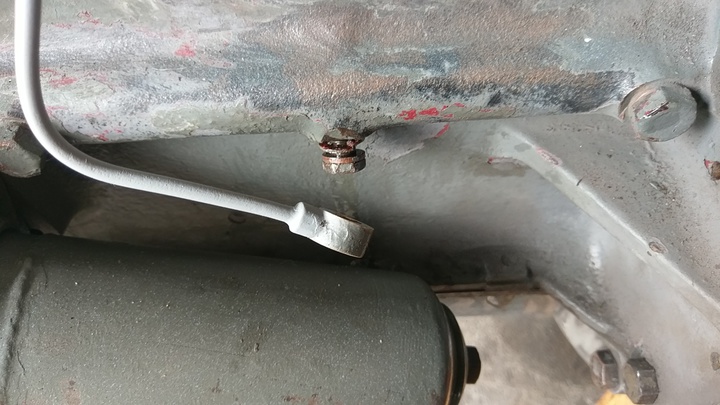 Could someone please confirm what washers should be used to bolt oil pressure gauge pipe to engine.
looking at mine it appears I have 1xfelt washer and one brass I presume one either side of pipe end P.S I hate unnecessary leaks.
I want to crank motor over by hand to push oil around having fully reconditioned motor and thinking while im hand cranking motor my son can check oil pressure reading on gauge.
Don't want to fire it up if oil is not circulating correctly if that all makes sense :)
Thanks.