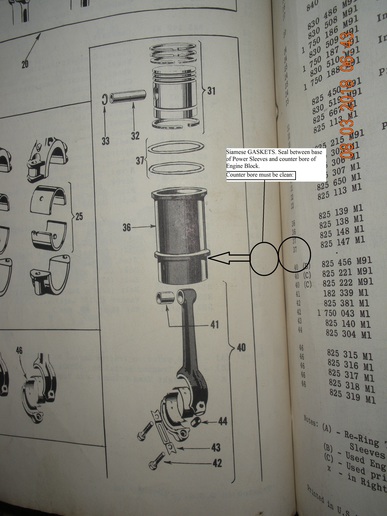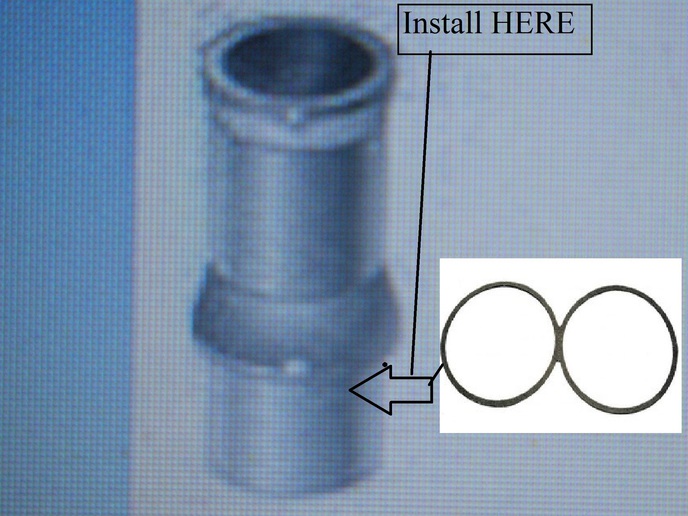 I've never seen any instructions on the Installation of the "BOTTOM END GASKETS" were the Power SLEEVES seal at the point were the Power sleeves contact the CLOUNTER bore of the Engine BLOCK:
I have no pictures of said installation:
Others may suggest a different installation of these gaskets. I've always removed Pistons , connecting Rods, cleaned counter bores, cleaned sealing surface of sleeves. Installed gaskets and then lowered sleeves into Gaskets.
Bob..