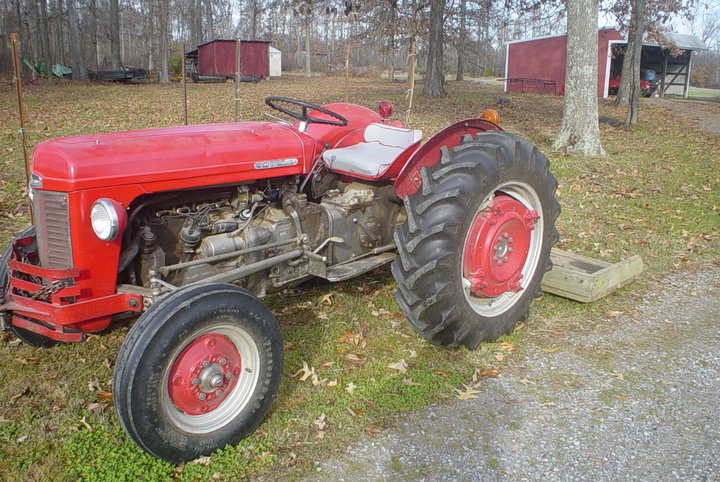 they did not make it easy,
I use a rifle bore light to look inside the hole.
have someone else slowly turn the crankshaft bolt until your proper number comes up,
when you identify 6 degrees, take a Q tip with a little paint thinner on it to clean the mark area.
let it dry then use a tooth pick and some white paint to mark the desired degree.
after it dries, it should be much easier to see the mark as it comes around.
but you are right looking in that timing mark hole is no fun, you have to have a very good quality timing light (bright) to see your mark.
that is the way I did it and its worked for many years.
1957 TO35 repainted red