We are having fun now -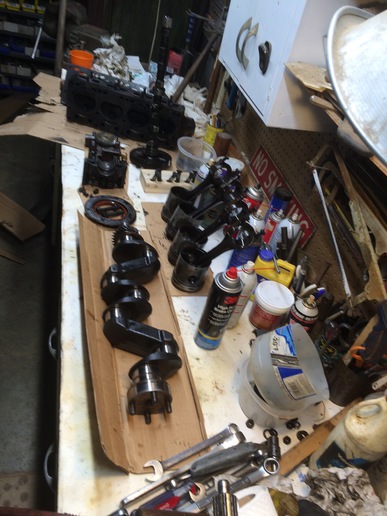 I did find the rear main seal issue - spring that holds it tight around the crank was broken -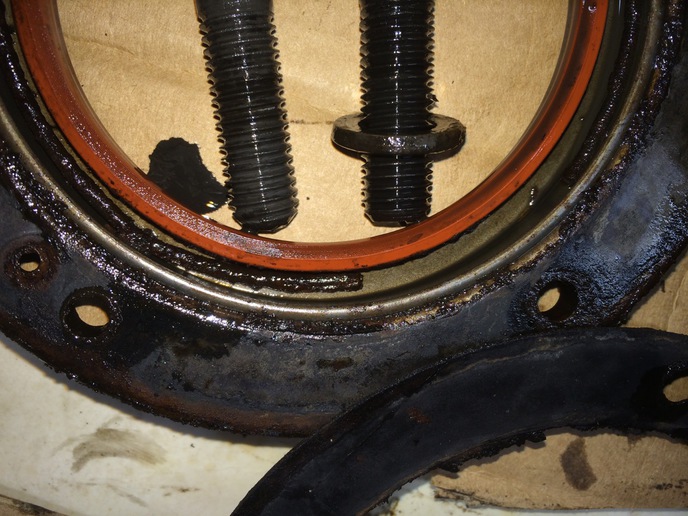 I am happy with what I've found, generally - the bearings look like new - - I'm thinking about things, but I'm inclined to reuse them - they are standard bearings - I am up against lack of tools now, I don't have a set of micrometers that can check the crank and rod journals - I'll have to either borrow or haul the crank somewhere -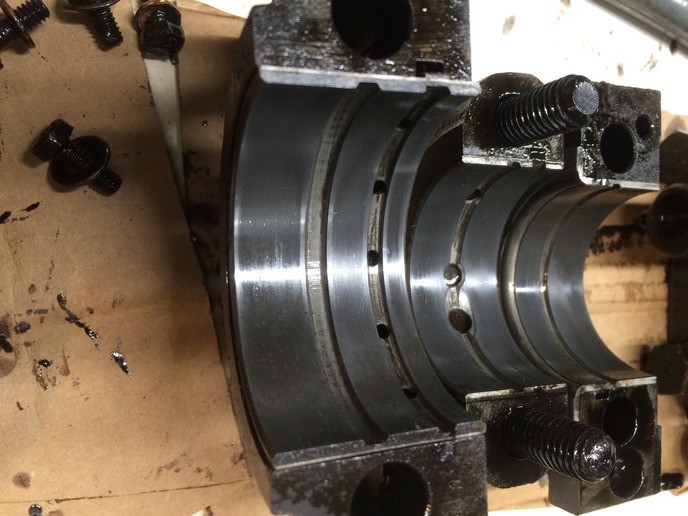 I don't see any sign of the block cracking at the lower end of the web - rod bearings look just as good as the mains, I haven't examined the pistons/wrist pins closely yet, but it seem likely that I can buy a set of rings and get back in business -
Someone mentioned pulling the sleeves and resealing - the sleeves are sealed to the block with o-rings? o-rings of the sort that are available at a hardware store? I'm not opposed to doing that, but I'm not looking for trouble either....
I've got to decide about the head - there's a broken spring, so do I replace that, have the head ground flat and move on, or go all the way with guides, springs, valves, etc? -
dunno - usually at this point I go all the way with things, clean-up and paint, etc, but it's difficult in freezing temperatures - I can't get the pressure washer out and it's going to be too cold even for the carwash for the foreseeable future -
dunno - what do you all think?