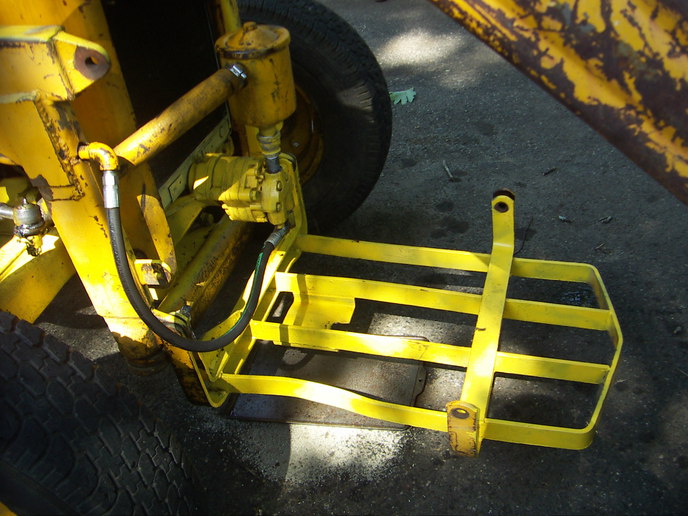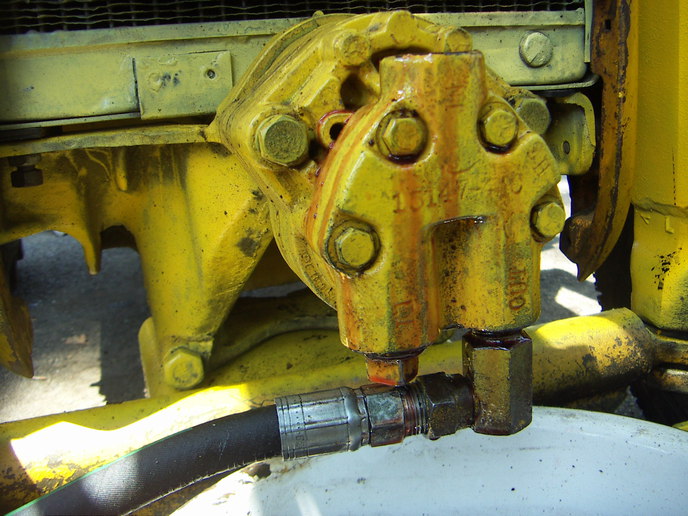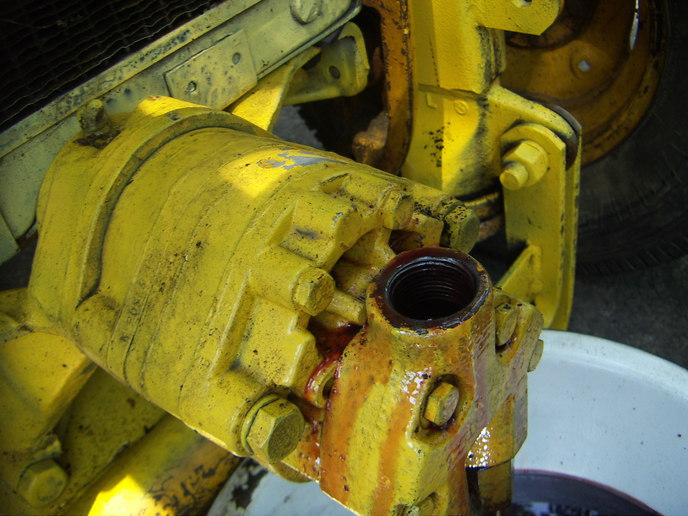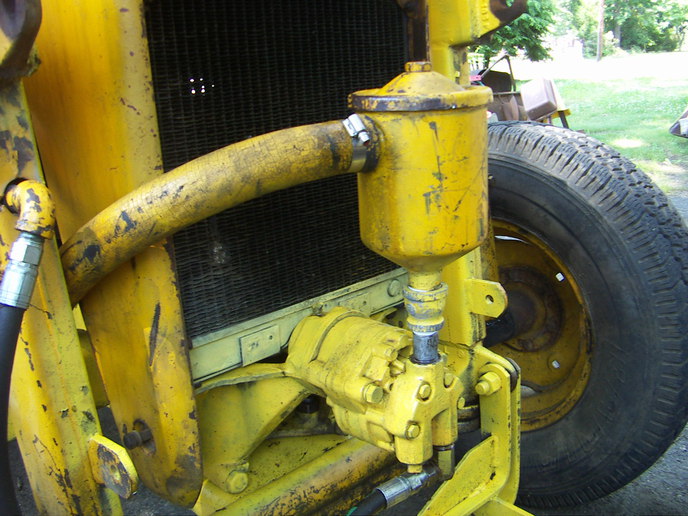 Well Sam, I was suspicious too, I cleaned it all out in there, took my little flashlight (torch) and it was as polished as a bearing shell in there, but the edges were square, not bearing case rounded over, and.... I didn't remove a 'bearing' when coming apart... just a very large washer... I could see the bottom of the bushing... yes, I'm not that cheap,,, I did buy a spindle kit in the YT shop... but the old ones weren't that worn, the spindle shaft was, this is my way of splitting the difference. I couldn't see another spindle on account of a lousy 10 thou... besides... the grease.... which this device has never seen in decades.... tightened things up quite a bit.... when all back together, there is 1/8 left above the steering arm. There was over half an inch before..
My biggest concern was rubbing the loader frame if worn... now that it's together.... I am still worried it will hit the loader frame turning hard on rough ground.... I think the bigger problem is the loader frame... we'll see...
I thought I posted pics of the front pump already? Maybe for the 202 on the MF forum? Here they R 4 U 2.....
These are gadorade days... beer would just put me to sleep on the job.... got to make use of the longest days of the years....