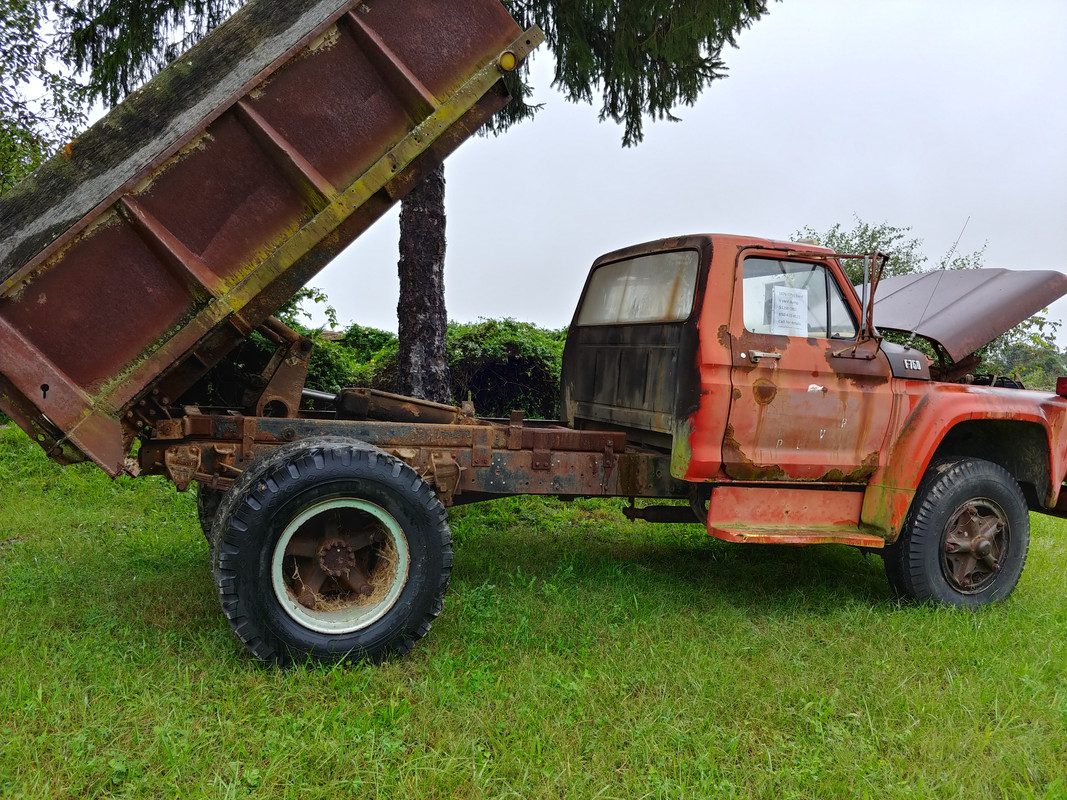 Traded my 76 F750 Dump Truck for a Farmall C yesterday. The C has a newly rebuilt engine and a new clutch and new paint (dirty in the pics after bush hogging a 10 acre field and has been setting outside). I bought a newer and larger dump truck, an 85 GMC Brigadier tandem, so I put the Ford on Craig's List. The owner said the hydraulic pump seeps and could use a reseal.
The C has an aftermarket 3 point conversion as well. I was asking $1200 for the truck and the owner will deliver the tractor and haul the dump truck back. I don't really need it but I do need the truck gone.
How do Y'All think I did?