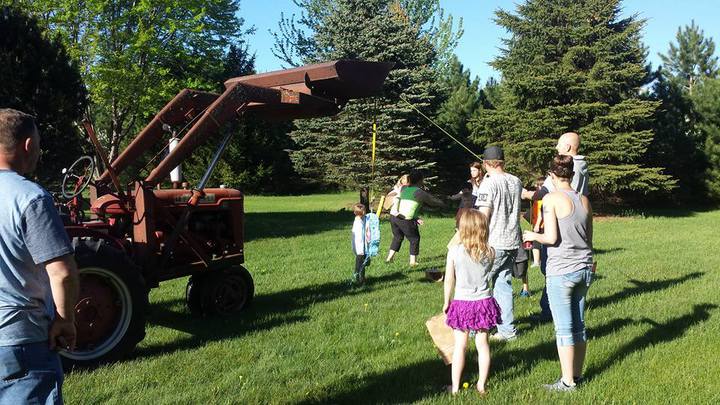 Hello all!
This morning I am headed to Bloomer, WI from the Minneapolis/St. Paul area. I found some used rear tires for the M (13.6-38 Firestones) that will get my by for a little while until I can afford a set of new ones. They have some light weather checking, and about 50% tread, but was able to get them for $50/piece. I thought I would post a message to say that if anyone wanted to meet for lunch, share their collection, or point out places of interest... That's where I will be! I'll be heading out of where I am at via I35W North, heading east on old Highway 8 through Taylors Falls to Cameron, WI, then south on WI-53 to Bloomer. Probably come back on WI-64 through New Richmond and Stillwater - make a nice loop of it.
Oh, and enclosed is a picture of my god-daughter's birthday party on Saturday.. We needed to find a way to incorporate my friend's '47 B into the party! :-)
Hope you all have a great day!