Got started on field work this weekend. My grandson Gage came up to run the 830. Started him off with discing some corn stalks with the SA 14' disc.



Had the crew lined up this morning so took a couple pics.
Even got stuck once, there were some huge ruts from a big combine and I was trying to get them closed and fell in. Got them closed some and it's supposed to be dry for a while so I hope to get them worked down finally.
I went and got Jeff's cultivator because I hoped it would help drag those ruts shut better than the disc. Seemed to work better.
Was fun having two old cases working in the same field at the same time.
Last was to put the 830 on the drill to plant some oats and grass for hay.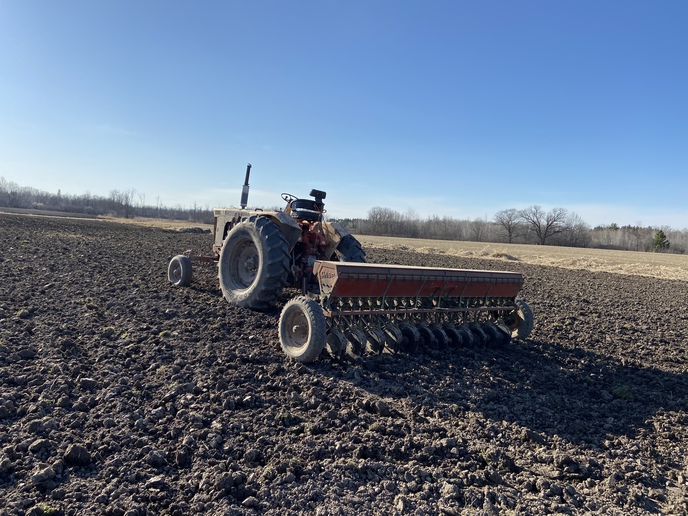 The ground is really looking good this year. The fall plowing worked up perfect. The spring plowing as usual had some spots that will have some lumps, but much better than last year. Last year I couldn't get anywhere near where the ruts are that I got stuck in. But I worked on the ditch some and been picking away at them and I think they should be fixed up pretty good after this year.
Finished the day today by fixing a neighbor's fertilizer auger that had rusted out. The flighting is stainless, but the tube is steel. So the tube rotted away. I replaced about 2'
The weather looks good for the next week so hopefully the rest of the fields dry up so I can plant corn. Hope next weekend for that.