Went out and did a little more ditching today. This is on the far west side of the farm, away from the house. The water is supposed to drain out the side of the field at the end of this ditch, but the railroad filled in the ditch so it doesn't drain. So I made another dead furrow ditch at the edge of the field to drain it.
You can see the water really running here.
This is why the ditches are in such bad shape, they either plowed through them and plowed them shut or left ruts like this to block them.
After this one drains a day or so I'll drag a dead furrow through it like I did on the others to clean it up again.
This is the start of the other ditch that I worked on last week.
Before I cleaned the ditches the water was up so all the standing beans were in water. It was raining when I worked on them, and rained every day since til today and the water is still way down, so the ditching helped a lot. This is looking down the ditch I plowed the furrow through.
This is that that looked like last week from the other direction.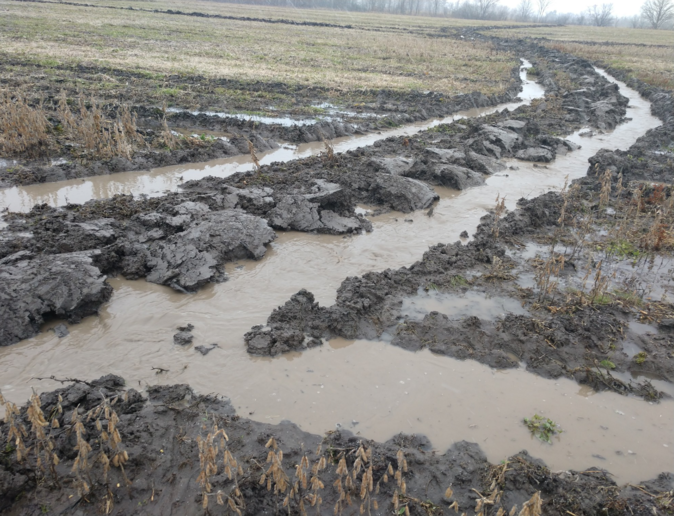 Supposed to be 10 days with no rain now, but below freezing most of the days. Hope it dries enough and doesn't freeze too much so I can Finnish working on the ditches and get the plowing finished.