Well, not exactly new, its a 1964 but new to me! Anyway...I just bought this 1964 Case 440 (gasoline) for $3,000 and while mechanically inclined, I have never owned a tractor but I have driven lots of them. Its in great shape and the owner (basically one owner if you can believe a used car salesman) just had it on his small family farm and traded it in for a New Holland model that is easier to get in and out of as he was almost 80.
Everything seems to be working and it runs like a top. Whoever owned it maintained it well. It has one bad hydraulic cylinder for the bucket that I need to fix somehow.
Besides changing the fluids in the spring is there anything specific to this tractor I should be looking at?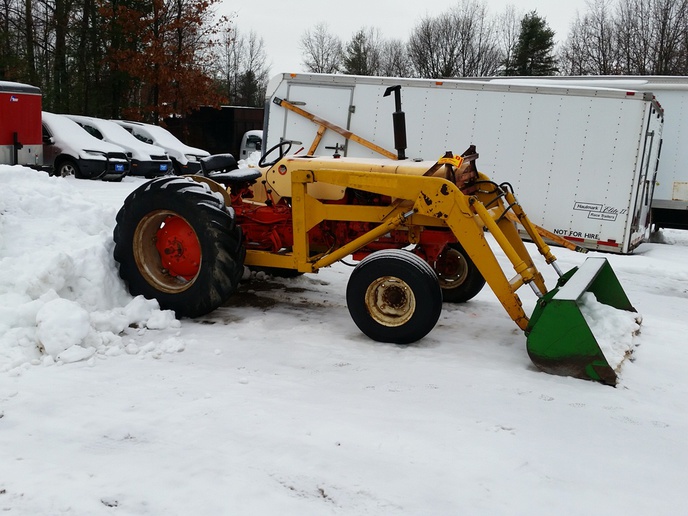 Here is the bad cylinder. It just barely leaks now but I am hoping I can just get the outside casing fixed somehow and for cheap: