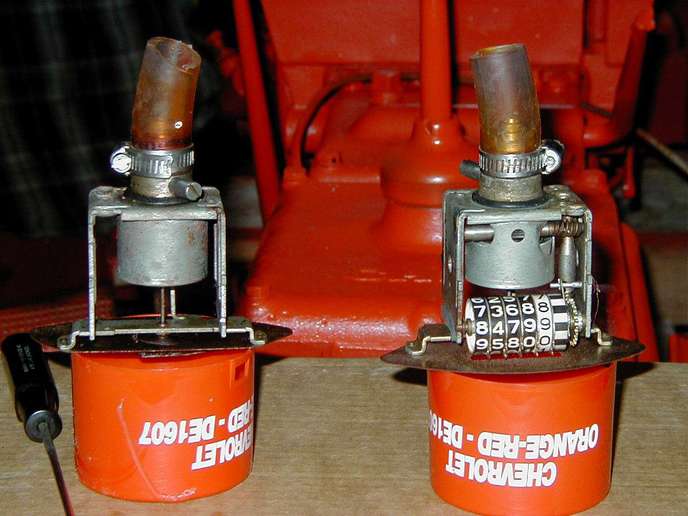 Yes they are the same as the most common automotive. Best to get a universal cable of the proper length with ends already attached. Also you can buy universal cables that you can cut to length and swage the end on.
Before you hook up the cable make sure the tach or speedo instrument drive is not stuck. Spin the drive on the back, the needle should jump.
I've had to free up a few of them. Don't force them or it will break the drive surprisingly easy. I clamp a hose to the drive end and fill it with a penetrate. Most penetrates are caustic, careful not to get it on the gauge face or tach hour spool. I mostly use PB blaster. The oiler on the drive has a felt in it.
Joe