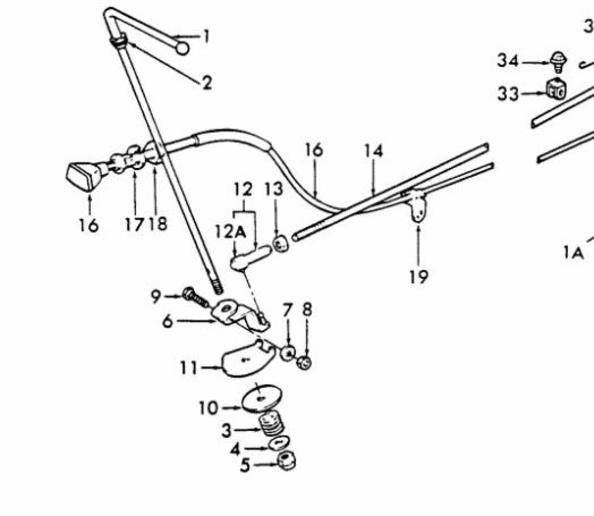 kevin,
odd just how much your mower looks like my MF #32 mower, mine has the pitman, but the frame looks much like yours. I use my mower on a 1957 TO-35 Ferguson tractor.
my mower uses a stabilizer arm or bar that runs from under the right side axle bracket, back to the right side hitch pin.
this stabilizer bar keeps the mower positioned solid, so it can move up and down, but not side to side.
the casting with the, as you say (pointy thing) on the left side, that fits under the left side lift arm,
when you lift the mower, with the cutter bar in the down position, this hook device along with its associated rods, etc: will lift up the end of your cutter bar.
old mower works pretty good,
mine has a similar break away device as yours, but my mower is much older than yours, so you have many updated features.
mine was bought new in about 1960.
I can not leave the hitch bar on the tractor when the mower is attached, you do not want the pto shaft to hit the hitch bar!!!!!