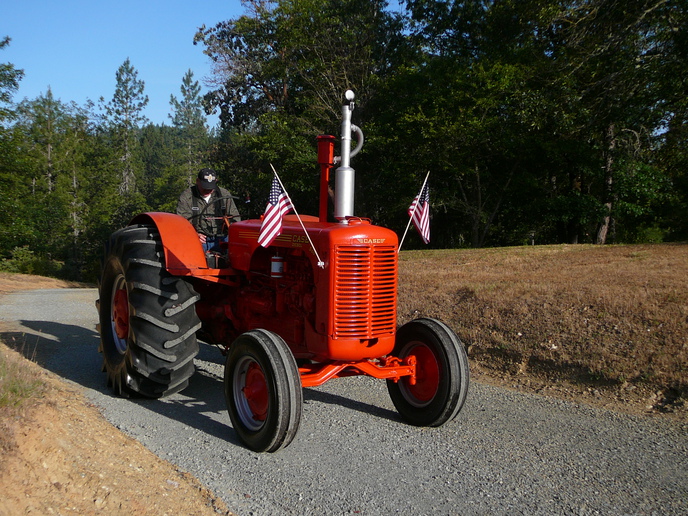 I have a DC4 with foot clutch and heart shaped front bolster. Anyone know the exact year of it, SN# 8026108.
It's a little confusing because most DC use a much lower SN#?
Also, I have read where they reconfigured some of the last DC's and installed foot clutch and heart bolster I think. What about the larger and I think aluminum pistons they put in some of them? I have 8 Flambluent Red case's. here's three of them. The DC4 is in the paint shop right now.