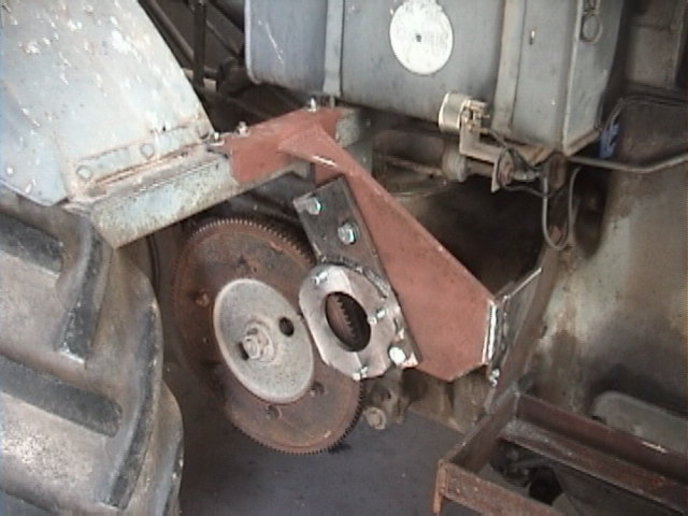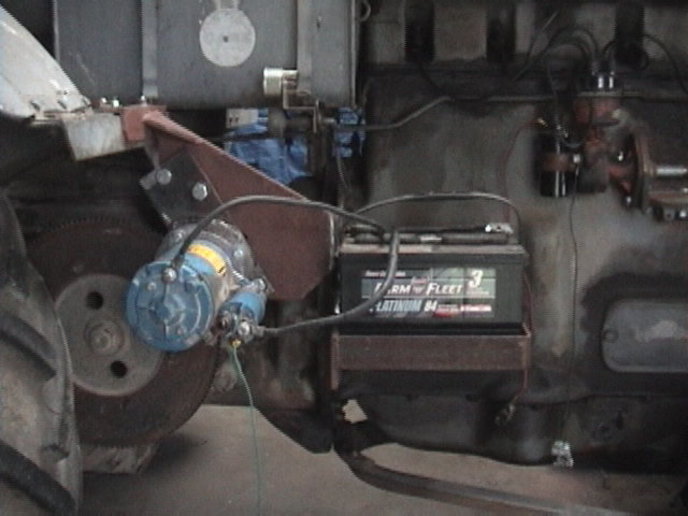 Bob, G'day down under from us bloaks here in the USA.
About the time the L of the 1930s was getting towards retirement from the mainstream work, WW2 happened and new tractor production got cut to a trickle. Then, the 1930 vintage tractors had to do another 5+ years of heavy work. I heard a story of one L having grooves in the front axle worn by wheat stubble.
There is more to my tractor story. I am now 75 and cranking the beast with the high compression became harder and harder. To make matters worse, the mag got weak and would not fire the engine at low speed after the impulse kicked out. It would hit once, kick out the impulse and die. During the era of the video, 2005 we were having to pull start it.
They say necessity is the mother of invention. The L needed a starter and a distributor so that is what it got. See the pictures. Rube Goldberg would be proud. Its okay to snicker a little but it works. No generator. The battery charge out last me so both me and the battery stop at the same time for a recharge. LOL Actually, I do not intend to run it very long at a time so no need for a generator.
The starter and ring gear are 8830 Ford parts. Actually, it spins the engine real well. The starter button is mounted up front where I can work the choke and press the starter. I just have to remember to be sure the tranny is in neutral and engage the clutch. OSHA would not be happy.
I did not burn any bridges or make any new holes to make the installation. The pulley half and the mag are safely in storage.