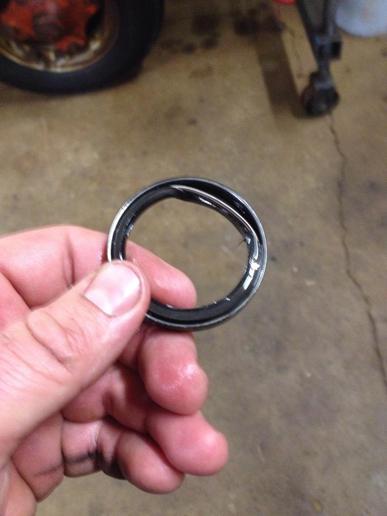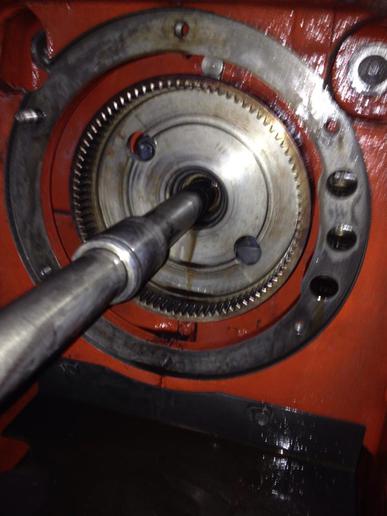 I'm putting my 800 back together now. I bought it a year ago and found out why it was parked- it transferred almost 5 gallons of oil during a 6 hr plow day last fall. Whoever had it apart last rolled the front seal in the clutch drum when they put it together. Mine leaked externally too, so I split the center section and put a new gasket in while I had it apart.
While the converter is out, take it apart and take a few extra steps to prevent problems later. Listen to John and pull the lockup clutch apart. Look what I found...
I also took the multi disc clutch apart and cleaned the piston. My rings were good but it was DIRTY. My tractor had a rough life and didn't have clean oil.
I put new bearings on the range/clutch drum shaft while it was apart. The rear bearing was a real treat to find and I ended up getting one that matched specs but had to have snap ring grooves cut.