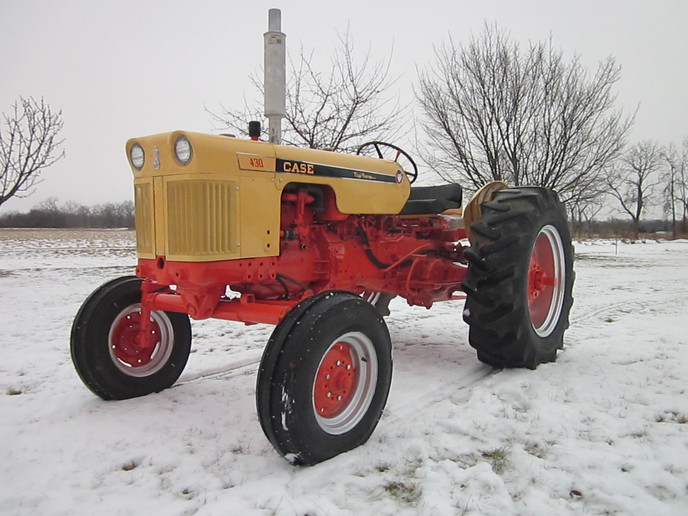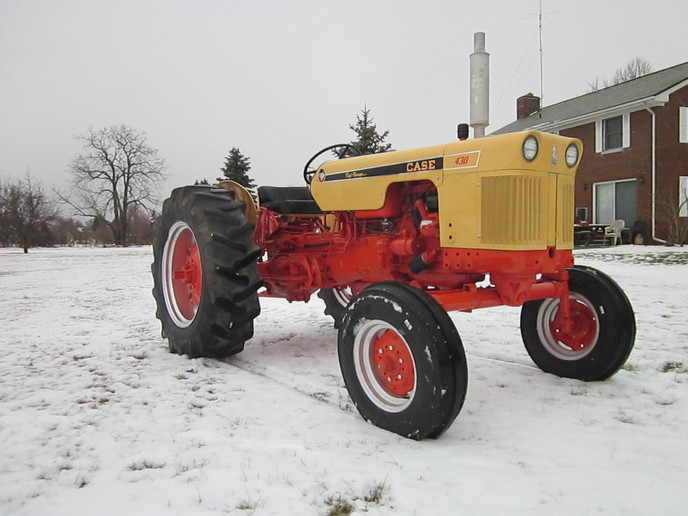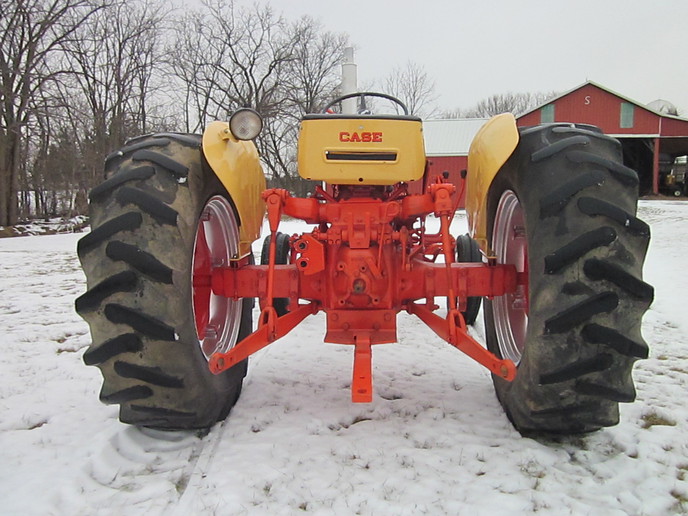 I forgot how long it's been, but the previous owner started to dismantle to restore, then got discouraged, so I bought it, in pieces. She's completely restored. The front axle tube was destroyed, so a local welding shop built me a new tube & welded all the attaching parts from the old tube to it. When I slid it up underneath, the pins fell into place.
I completely re-built the engine. When I inspected the Triple Range unit, it was actually all brand new. The hydraulic pump appeared to be new. However, all the gears in the 4-speed gearbox were chewed to pointy tips, so they were all replaced. New seals & bearings for the PTO shaft. New seals for the P/S cyl's & the rockshaft cyl. I debated about new rear skins, but found a star break on the left rear, so when the weather warms, she'll get new sneekers on the back. Serial tag gone, but with it having Draft-O-Matic, Hydro-Static Steering, Triple Range & Hand Clutch, she must be a '65 or 66.
Thanks to Jon Axthelm, Mrs. Davis, Elmers, Fred Goodrich, Don L. & Bill Wallace, who all supplied me pieces & parts as I needed them.
She got her iniation this morning running auger to load beans. She's a keeper!!