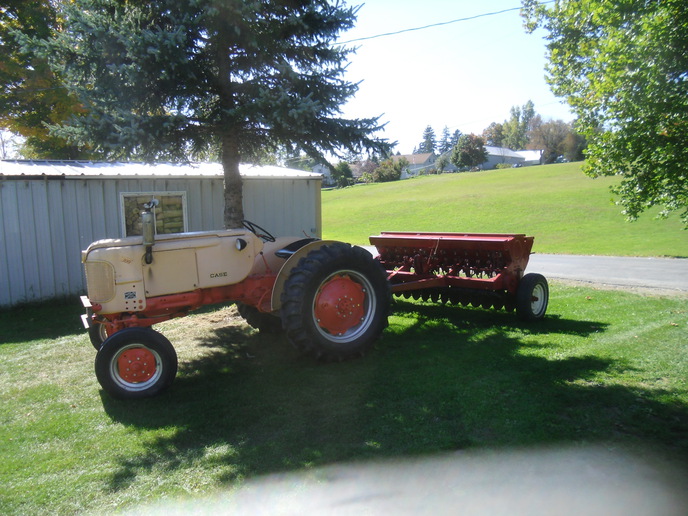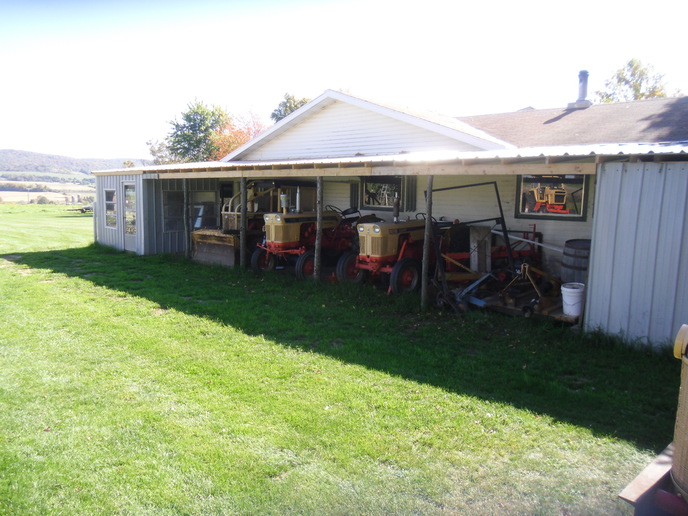 Well Jon F wanted me to e-mail him a pic of the twins. I couldn't find the one I had without going thru a bunch of discs, so it was another great fall day, and the tractors were getting itchey to see the fall foliage. Soooo, I let them get a little exercise, and charge their batteries. I got the drill out and mad sure everything was operational. I want to trade it for a snowblower for my Kubota B2150.
For details on the last pic., go to my post on Tractor Talk.
Loren
PS Who noticed the reflection of one of the twins in tractor shed. That was neet!! LOL.